Faculty Profile for Dr. Jeremy William Bohonos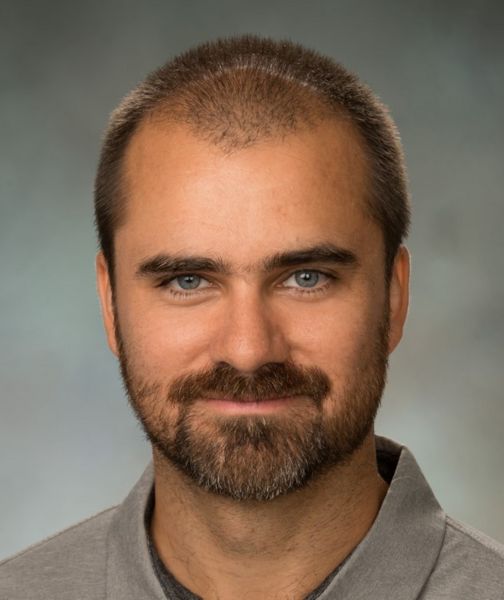 Dr. Jeremy William Bohonos
Assistant Professor — Conslng, Ldrship, Adlt Educ & Schl Psych
ASBS 306
phone: (512) 245-5656
Biography Section
Biography and Education
Jeremy W. Bohonos is an Assistant Professor in Adult, Professional, and Community Education at Texas State University. He earned his B.A. in History at Indiana University-Purdue University, Indianapolis (IUPUI), an M.A. in History from Ball State University, and a Ph.D. in Education Policy, Organization and Leadership with a specialization in Human Resource Development (HRD) from the University of Illinois Urbana-Champaign. Before pursuing his Ph.D., he worked as a career advisor who provided services to students enrolled in GED, vocational education, and adult degree completion programs.
Much of Dr. Bohonos' research employs intersectional analysis focusing on organizational (in)justice with a special emphasis on race and racism in the workforce. In investigating this topic, he uses several research methodologies, including critical race spatial analysis, ethnography, autoethnography, and narrative inquiry. He also conducts research regarding the history of Adult Education, adult learning through music, and mobile learning in sub-Saharan Africa.
Dr. Bohonos' service commitments include positions as an Assistant Editor for
New Horizons in Adult Education and Human Resource Development,
Associate Editor for
Advances in Developing Human Resources
, and reviewer for several leading journals in Adult Education, HRD, and Gender & Women's Studies.
Selected Scholarly/Creative Work
Bohonos, J. W. (2023). Workplace hate speech and rendering black and native lives as if they do not matter: a nightmarish autoethnography. Organization: The Critical Journal of Organization, Theory and Society, 19.

Bohonos, J. W., & James-Gallaway, A. (2022). Enslavement and the Foundations of Human Resource Development: Covert Learning, Consciousness Raising, and Resisting antiBlack Organizational Goals. Human Resource Development Review.

Bohonos, J. W. (2021). Critical race theory and working-class White men: Exploring race privilege and lower-class work-life. Gender, Work and Organization. https://doi.org/10.1111/gwao.12512

Lewellen, C., & Bohonos, J. W. (2021). Excuse me, sir?: A critical race theory (hair) chronicle. Gender, Work and Organization. https://doi.org/10.1111/gwao.12522

Bohonos, J. W. (2019). Including Critical Whiteness Studies in the Critical Human Resource Development Family: A Proposed Theoretical Framework. Adult Education Quarterly, 69(4), 315–337. https://doi.org/10.1177/0741713619858131
Selected Awards
Award / Honor Recipient: 2019 Estworthy Malcolm S. Knowles Dissertation of the Year—First runner up, Academy of Human Resource Development.

2019 - Present

Award / Honor Recipient: 2023 College Achievement Award in Scholarly/Creative Activities within the Presidential Awards Program, Texas State University.

2023 - Present

Award / Honor Nominee: 2019 University Council for Workforce and Human Resource Education (UCWHRE) Outstanding Dissertation Award, University Council for Workforce and Human Resource Education.

2019 - Present

Award / Honor Recipient: Early Career Award, Commission for Professors of Adult Education (CPAE)/American Association for Adult and Continuing Education (AAACE).

May 2023 - October 2023

Award / Honor Recipient: Elwood F. Holton, III Research Excellence Award (Article of the year award), Academy of Human Resource Development.

December 2022 - February 2023
Selected Service Activities
Editor
New Horizons in Adult Education and Human Resource Development
2020-Present
Editorial Review Board Member
Advances in Developing Human Resources
2019-Present
Editor
Advances in Developing Human Resources
January 2022-Present
Chair
Chair, MA Recruitment Committee
2021-Present
Chair
MA Student Learning Outcome Committee
2021-Present