Faculty Profile for Dr. Claude M Bonazzo Romaguera Jr.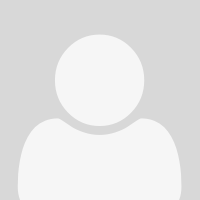 Dr. Claude M Bonazzo Romaguera Jr.
Senior Lecturer — Sociology
UAC 449
phone: (512) 245-2113
Biography Section
Biography and Education
I was originally born in Hato Rey, Puerto Rico. I lived in Houston for the first 10 years of my life and then grew up during my adolescent years in Puerto Rico. I then lived in the Austin area for about 20 years and recently moved to Kyle, Texas. I received my B.S. in Applied Sociology at Southwest Texas State University in 2001 and then my M.A. in Sociology at Texas State University in 2004. After completing my master's, I made it my goal to come back and teach at Texas State University one day after I got my Ph.D. I completed my Ph.D. in Sociology at The University of Texas at Austin in 2015. I started teaching at Texas State University as a lecturer in the Sociology department in 2019 and I have been an adjunct associate professor at Austin Community College since 2016. This year I was appointed Director of Latina/o/x Studies Minor. Every day I am living my dream working at Texas State University supporting my students, fellow faculty, and the surrounding community, in the same way I was supported during my time as a student at Texas State.
Teaching Interests
I have taught Introduction to Sociology, Race and Ethnicity, Gender and Society, Urban Sociology, and Death and Dying at Texas State.
Selected Scholarly/Creative Work
Bonazzo Romaguera, C. M. (n.d.). Pa'lante Moments: Recognizing the Important Moments in Our Journeys. In Sana, Sana: Latinx Pain and Radical Visions for Healing and Justice. Brooklyn, NY: Common Notions Press. Retrieved from https://www.commonnotions.org/buy/sana-sana-latinx-pain-and-radical-visions-for-healing-and-justice

Crosnoe, R., Bonazzo Romaguera, C. M., & Ramos, A. I. (2020). The Starting Line: Latinx Children, Texas Schools, and National Debates on Early Education. Austin, TX: University of Texas Press.

Crosnoe, R., Ramos, A., & Bonazzo Romaguera, C. M. (2015). The Physical Health of Immigrant Children and Youth. In The Development of Children of Immigration. New York, NY: New York University Press.

Crosnoe, R., Bonazzo Romaguera, C. M., & Wu, N. (2015). Healthy Learners: A Whole Child Approach to Reducing Disparities in Early Education. New York, NY: Teachers College Press.

Crosnoe, R., Wu, N., & Bonazzo Romaguera, C. M. (2012). Child Health and Early Education. In The Oxford Handbook of Poverty and Child Development (pp. 338–353). New York, NY: Oxford University Press.
Selected Service Activities
Organizer
Sociology Club
September 1, 2022-Present
Member
Council for Inclusive Excellence
September 1, 2022-Present
Member
Monarch Center Advisory Council
September 1, 2022-Present
Member
Hispanic Serving Institution Community Council
September 1, 2022-Present
Chair
Director of the Latina/o Studies minor
September 1, 2022-Present