Faculty Profile for Tom Delbello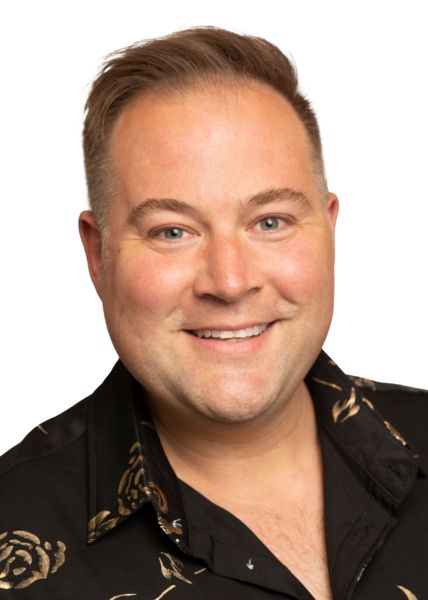 Tom Delbello
Lecturer — Department of Theatre & Dance
THEA 101
phone: (512) 245-2147
Biography Section
Biography and Education
Tom is a Co-head of Musical Theatre: Head of Production and New Works. They hold a Masters in Directing from Texas State University. At TXST, Tom has directed Spring Awakening, Guys & Dolls, Cabaret, Hair, Speech and Debate, the New Musical workshop of Dylan Spencer's Cat Obedience School, and many other new works. In Texas he has worked as an associate director at regional theatres such as The Zach Theatre in Austin, and Theatre Under the Stars in Houston. Select acting credits include, the world premier and Toronto companies of Andrew Lloyd Webber's The Boys in the Photograph and the North American tour of Joseph and the Amazing Technicolored Dreamcoat. He has performed at regional theatres across North America and cruised the high seas as a lead vocalist with both Disney Cruise Lines and Princess Cruises.
Teaching Interests
As a multidisciplinary theatre-educator, he encourages students to use theatre as a tool to question and reveal the complex emotions surrounding identity, generational gaps, race, and class.
Research Interests
Pete & James - Development of a new musical. Selected as Semifinalist National Musical theatre Conference for 2023 - Moving to Finals April 2023. Director and Co-Producer - Selected and hosted by Theatre 4the People to complete a 10 day workshop at "The Barn" Summer 2022. Selected to have a second workshop at TXST.
Co-Founder of Lavender Public Production Company - Researching and exploring Intergenerational works by Queer artists in several mediums.
Icons - Co-creator and writer. Television pilot based on the way Queer Icons have and continue to impact the lives of Queer people in the USA. Co-wrote an episode based on the music of Brandi Carlile. In the pitch phase currently.
Selected Service Activities
Participant
Assistant Professor or Associate Professor of Acting (tenure-track or non-tenure line) (Tenure Line Faculty) SEARCH
October 12, 2022-February 28, 2023
Graduate Advisor
Into the Woods
February 1, 2022-November 20, 2022
Coordinator / Organizer
NEXUS
January 1, 2022-June 23, 2022
Participant
Properties Supervisor/Artisan Lecturer (Nontenure Line Faculty) SEARCH
March 1, 2022-May 30, 2022
Adjudicator
Las Casas
March 11, 2022-March 14, 2022