Faculty Profile for Dr. Tongdan Jin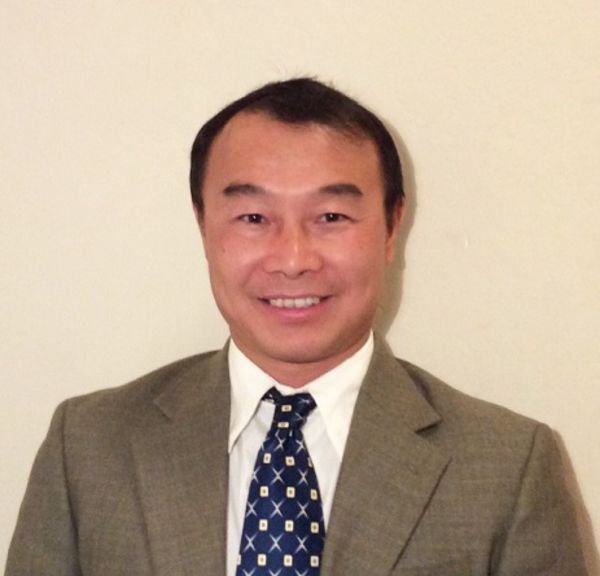 Dr. Tongdan Jin
Professor — Ingram School of Engineering
IGRM 2203
phone: (512) 245-4904
Biography Section
Biography and Education
Dr. Tongdan Jin is a professor of Industrial Engineering (IE) in the Ingram School of Engineering at Texas State University. He served as the IE program coordinator between 8/2018 and 8/2022. Prior to academia, he had 5-year reliability design and management experience in Teradyne Inc., Boston. His research is cross-disciplinary and resides at the interface of operations management, renewable energy, new product introduction, and supply chain sustainability. He is interested in tackling both fundamental and practical problems arising from manufacturing, services, transportation, energy, economics, and environmental sectors.
The research has been sponsored by the National Science Foundation, the U.S. Department of Agriculture, the U.S. Department of Education, and The U.S. Department of Energy with a total of $1.5 million as PI. He has authored and co-authored over 140 technical articles published in refereed journals and conference proceedings. He is the author of the new book "Reliability Engineering and Services" published by Wiley in 2019. He garnered several best paper awards, including the Evans-McElroy best paper in 2014 Reliability and Maintainability Symposium. Since 2018, he has been invited to review NSF CAREER proposal panelist. He served as the associate editor of IISE Transactions, and currently serves as a steering committee member of IEEE Intelligent Systems to Human-Aware Sustainability.
Teaching Interests
Probability, Statistics, supply chain, power system, reliability and quality
Research Interests
1) Sustainable Manufacturing and Supply Chain Design
2) Transportation Electrification and Infrastructure Planning
3) Renewable Energy Integration and Power Resilience
4) Reliability, Maintenance and Spare Parts Logistics
Selected Scholarly/Creative Work
Somvanshi, S., Zhu, C., Ikehata, K., Valles Molina, D., & Jin, T. (2023). Wind Speed Forecasting for Designing Sustainable Wastewater Treatment Plants (pp. 0844–0850). IEEE. https://doi.org/10.1109/CCWC57344.2023.10099313

*Lin, H., Jin, T., & Novoa Ramirez, C. M. (2023). Facility and Microgrid Location-Allocation for Integrated Supply Chain and Transactive Energy Operations. Applied Mathematical Modeling, 119, 119–136.

Jin, T., & Prabha, undefined S. (2022). Planning resilient virtual power plants for multi-site enterprise systems with thermal cogeneration. IEEE.

Jin, T. (2022). Bridging reliability and operations management for new product introduction in nonstationary conditions.

Zhu, C., Jin, T., & Keisuke, I. (2022). A Comparative Study of Machine Learning Algorithms for Long-term Daily Water Usage Forecasting.
Selected Awards
Award / Honor Recipient: Doug Ogden Best Paper Award, Reliability Engineers Society of Annual Reliability and Maintainability Symposium.

January 2019

Award / Honor Recipient: 2018 Presidential Distiction Award for Excellence in Scholarly/Creative Activities.

September 2018

Award / Honor Recipient: William A.J. Golomski best paper award.

January 2017

Award / Honor Recipient: Certificate of "Serving the QCRE Board of ISREC Conference", Quality Control and Reliability Engineering Board.

2014 - 2016

Award / Honor Recipient: Evans-McElroy best conference paper award, RAMS 2014.

2014
Selected Grants
Zhu, Cheng (Principal), Jin, Tongdan (Co-Principal). Research Enhancement Program, Texas State University, $16000. (Funded: December 2022 - June 2024). Grant.
Jin, Tongdan. Developing Electric Vehicle Charging Infrastructure Readiness Plan: A Case Study of Texas, Electric Power Research Institute (EPRI), Private / Foundation / Corporate, $4800. (Submitted: September 1, 2022, Funded: November 1, 2022 - December 31, 2023). Grant.
Jin, Tongdan (Principal), Ikehata, Keisuke (Co-Principal), Zhu, Cheng (Co-Principal). Advanced Potable Water Reuse Integrating with Renewal Energy: A Data-Driven Study for San Marcos, Texas State University, $17580. (Submitted: January 30, 2021, Funded: April 9, 2021 - Present). Grant.
Zakhidov, Alexander (Principal), Beall, Gary W, Mix, Kenneth D, Miyahara, Yoichi, Jin, Tongdan. Practical Flexible Solar Cells, MWI. Team Solar-Flex, Texas State University, $10000. (Submitted: March 8, 2019). Grant.
Jin, Tongdan (Principal), Novoa Ramirez, Clara M (Co-Principal). ME-GREEN: Manufacturing for Environment by Generating Renewable Energy in Enterprise Networks, NSF Division of Chemical, Bioengineering, Environmental, and Transport Systems (CBET), Federal, $199000. (Funded: July 15, 2017 - June 30, 2021). Grant.
Selected Service Activities
Academic Liaison
Reliability Engineering education and research program sponsored by American Society for Quality
July 2011-Present
Member
IE Assistant Professor faculty Search Committee
September 1, 2022-August 1, 2023
Undergraduate Advisor
IE4392 Capstone Design Project
September 1, 2022-May 31, 2023
Undergraduate Advisor
IE4392 Capstone Design Project
October 15, 2022-May 15, 2023
Graduate Advisor
PhD Dissertation and Master Student Thesis Committee
January 1, 2022-December 31, 2022