Faculty Profile for Todd Allan Mackenzie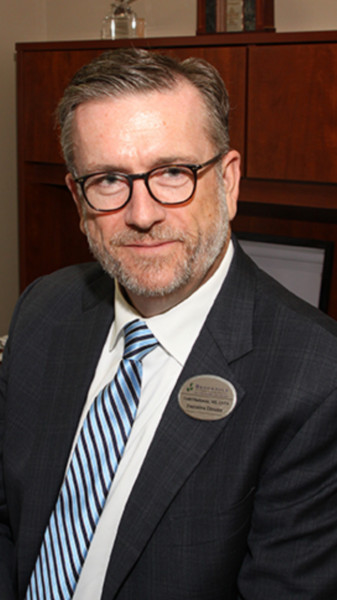 Todd Allan Mackenzie
Clinical Assistant Professor — School of Health Administration
Clinical Assistant Professor — School of Health Administration
ENC 250
phone: (512) 245-3556
Biography Section
Biography and Education
In November 2012 Todd was appointed executive director and Austin Market Leader for Brookdale Senior Living; he is a respected leader in health care and rehabilitation services. With Texas State since 2002, currently serving as an assistant clinical professor and the LTCA Program Coordinator
Todd brings to Brookdale a track record of success both as a healthcare executive and educator. Most recently he was with Remington Medical Resorts for five years, opening its inaugural rehabilitation facility in San Antonio, and later moving to Dallas as chief executive officer. Prior to Remington, Mackenzie spent 11 years at the helm of Deer Creek of Wimberley, where he built exceptional community support for his successful turnaround of a declining nursing facility there.
He was named Texas Health Care Association (THCA) Administrator of the Year in 2001 and American Health Care Association (AHCA) Future Leader of America in Long Term Care in 2007.
Mackenzie has also served since 2004 as an assistant clinical professor at Texas State University-San Marcos College of Health Professions. In 2014, Todd was named Director of the Long Term Care Administration Graduate Certificate program at Texas State.
Teaching Interests
Leadership, Regulations, Finance, Strategy, Marketing and Business Development
Research Interests
Bundled Payment Care Initiatives , 30 and 90 Avoidable Readmission, High Acuity Care, Post Acute Care, Person Centered Care, Transitional Care, Advanced Care Planning, Leadership
Selected Scholarly/Creative Work
Mackenzie, T. A. (2018). High Acuity Unit in SNF: Novel Program to Improve Quality of Care for Post-Acute Patients. JAMDA, the Journal of the American Medical Directors Association.
Selected Awards
Award / Honor Recipient: Best Executive Director Partner of the Year, Brookdale Senior Living.

January 15, 2022 - April 15, 2022

Award / Honor Nominee: Teaching Excellence Award, SOHA.

January 15, 2018 - July 15, 2018

Award / Honor Recipient: Texas State University Favorite Professor, Alfred H. Noel Alpha Chi National College Honor Society.

September 1, 2016 - December 15, 2016

Award / Honor Recipient: Future Leader of Long Term Care in America, American Healthcare Association.

January 1, 2007 - December 1, 2007

Award / Honor Recipient: Healthcare Administrator of the Year, Texas Healthcare Association.

January 1, 2000 - December 1, 2000
Selected Service Activities
Member
THCA Advocacy and Legal Advisory Committee
January 1, 2022-December 31, 2023
Participant
Alzhiemers Association Memory Walk
October 2, 2017-Present
Member
Carla Pena MSDA Comprehensive Exam Committee
April 1, 2022-April 30, 2022
Member
Austin Public Health LTC COVID Advisory Group
January 2021-December 2021
Member
MSDA Comprehensive Exam: Committee- Allyson Johnson
October 10, 2021-October 2021