Faculty Profile for Dr. Stacey H Bender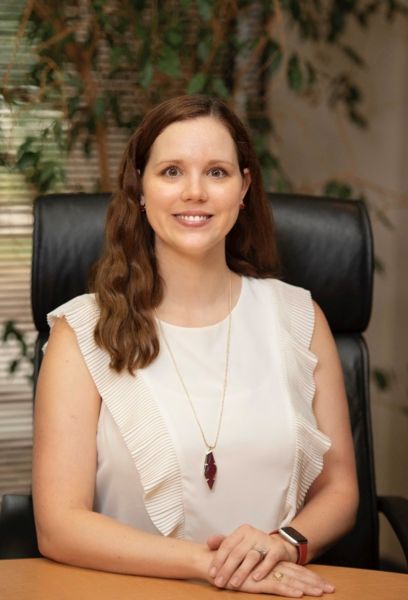 Dr. Stacey H Bender
Senior Lecturer — Dept of Health & Human Performance
JOW A116
phone: (512) 245-2561
Selected Scholarly/Creative Work
Emily, E., Zimmermann, J. A. M., & Bender, S. H. (2022, August 5). Aquaticity: A new way to assess water skills. Water Safety Magazine. Retrieved from https://www.watersafetymagazine.com/aquaticity-a-new-way-to-assess-water-skills-by-weeks-zimmermann-bender/

Ho, H., Azim, K., Pennell, S., Myles-Baltzly, C., Heller, N., Campbell-Obaid, M., … Greene-Rooks, J. (n.d.). Collective Perspectives: The formation of a motherscholar pandemic research collaborative. In Scholars in COVID Times. Cornell University Press.

Bender, S. H. (2020). Text review for ACSM's Resources for the Group Exercise Instructor.
Selected Awards
Award / Honor Recipient: Presidential Distinction Award for Teaching, Texas State University.

August 2022 - Present

Award / Honor Nominee: TAHPERD Physical Education Teacher of the Year – College/University, TAHPERD.

April 2020 - May 2020

Award / Honor Nominee: UNCG Gladys Strawn Bullard Award for Leadership and Service, University of North Carolina Greensboro.

January 2020 - February 2020
Selected Grants
Zimmermann, Jo An M (Co-Principal), Bender, Stacey H (Co-Principal). Aquaticity & Motivation: A new approach to the evaluation of aquatics programs, World Leisure Organization, International Professional Organization, $5000. (Submitted: August 27, 2021, Funded: January 1, 2022 - December 31, 2022). Grant.
Selected Service Activities
Member
HHP Alumni Committee
September 2022-Present
Member
Academic Freedom Committee
September 2022-Present
Faculty Advisor
Exercise and Sports Science Club
July 1, 2022-Present
Member
Texas State Faculty Senate
May 2022-Present
Organizer
CPR/AED and First aid workshops for faculty and staff
January 1, 2014-Present