Faculty Profile for Dr. Megan B Haynes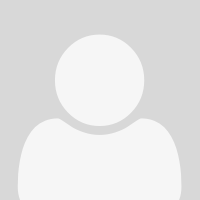 Dr. Megan B Haynes
Clinical Assistant Professor — Dept of Health & Human Performance
JOW A116
phone: (512) 245-3761
Biography Section
Biography and Education
Dr. Megan Haynes is a Senior Lecturer for the Professional Program in Athletic Training and Pre-Rehabilitation Science Program in the Department of Health and Human Performance. In addition to classroom instruction, Megan participates in contract athletic training work to stay active in the athletic training profession and add real-life examples to her teaching.
Megan holds a Bachelor's degree in Athletic Training with a minor in Health and Wellness Promotion from Texas State University (2007). She also earned two masters degrees from Texas State, a Master of Education in Physical Education and all-level Texas teaching certification (2009) and a Master of Science in Athletic Training (2010). During her graduate studies Megan was a Graduate Assistant Athletic Trainer for the football and tennis teams. Megan completed her Doctorate of Education for Health Professions from A.T. Still University in 2020 with a research focus on Athletic Trainers' Perceptions and Self-Efficacy of Complementary and Alternative Medicine.
Megan is the Chair of the HHP Student Recruitment Committee, a member of the University Suspension Appeals, University Scholars, Co-Director of the Texas State Athletic Training Summer Camps, and on the Board of Directors for the Texas State University T-Association.
In 2015 and 2016 Megan was the recipient of the Presidential Distinction Awards for Excellence in Teaching.
Research Interests
Complementary and Alternative Medicine
Cultural Competence
Patient-Centered Care
Selected Scholarly/Creative Work
Rejcek, B., Green, A., & Haynes, M. B. (n.d.). Determining the Attitudes & Use of Complementary and Alternative Medicine (CAM) Among Collegiate Athletes, 2(13).
Selected Awards
Award / Honor Recipient: Honorary Guest Coach, Texas State University Volleyball Team.

November 12, 2017

Award / Honor Recipient: Alpha Chi National College Honors Society Favorite Professor.

January 1, 2017 - May 1, 2017

Award / Honor Recipient: Honorary Guest Coach, Texas State University Volleyball Team.

October 1, 2016

Award / Honor Recipient: Presidential Distinction Award for Excellence in Teaching, Texas State University.

August 1, 2016

Award / Honor Recipient: Alpha Chi National College Honors Society Favorite Professor.

January 1, 2016 - May 1, 2016
Selected Service Activities
Coordinator / Organizer
Annual SWATA Student Development Workshops
January 2023-Present
Chair
HHP Fall Welcome Events
2022-Present
Representative of the HHP department
Attending Graduation Ceremonies
2022-Present
Member
Health and Human Performance Scholarship Committee, Texas State University
2022-Present
University Mentor
Texas State University Profesional Program in Athletic Training High School Visitation Days
2022-Present