Faculty Profile for Dr. Shelby Marie Jackson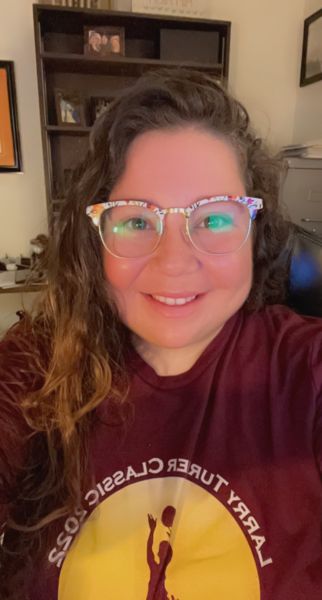 Dr. Shelby Marie Jackson
Clinical Assistant Professor — Dept of Health & Human Performance
JOW A136
phone: (512) 245-2957
Biography Section
Biography and Education
Shelby started her career in recreational therapist completing her undergraduate degree at Texas State University. She has been a recreational therapist for about 10 years working in a variety of settings such as acute psych, municipal recreation, and military. She is passionate about using recreational therapy to support and empower her clients. Shelby earned her Master's in Public Administration for Northeastern University in Boston, MA and her PhD in Health, Leisure and Human Performance from Oklahoma State University in Stillwater, OK.
Teaching Interests
Utilizing interactive techniques in the classroom
Utilizing service-learning opportunities to apply skills and knowledge
Research Interests
Exploring the connection between post-traumatic growth and recreational therapy
Supporting evidence-based practice and practice-based evidence in community recreational therapy settings
Selected Scholarly/Creative Work
Passmore, T., Beasley, M., Brickell, B., Lindenmeier, D., & Jackson, S. M. (2022). Community Based Recreational Therapy Treatment Case Report: Parkinson's Disease.

Parveen, S., Passmore, T., Brickell, B., & Jackson, S. M. (2021). Community-Based Multidisciplinary Program for People with Parkinson Disease: A 2-year comparison.
Selected Awards
Award / Honor Recipient: Certification of Appreciation, Warrior Transition Unit-Ft. Sam Houston/BAMC.

2019 - Present

Award / Honor Recipient: Certification of Appreciation, Warrior Transition Unit-Ft. Stewart.

2018 - Present

Award / Honor Recipient: College of Education & Human Services Scholarship, Oklahoma State University-College of Education & Human Services.

2021

Award / Honor Recipient: Peg Connolly Scholarship, ATRA.

2021

Award / Honor Recipient: 2020 Ed Supina Scholarship, TRSSW.

2020