Faculty Profile for Dr. Jackson David Rebrovich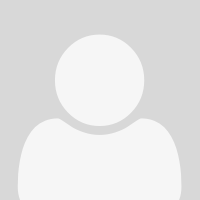 Dr. Jackson David Rebrovich
DERR 312
phone: (512) 245-3736
Biography Section
Biography and Education
I have a Ph.D. from Baylor University that I graduated with in August 2021. I am a native Texan from Burleson with roots in Waco and completed my undergraduate education at Angelo State University in 2016 with Highest Honors from the Honors Program. In my spare time, I enjoy tennis, volleyball, video games, and serving my community however I can.
I enjoy math because it is like a puzzle. Every step in math is logical and has a reason, figuring out math is like solving a puzzle: finding which pieces go where until everything makes sense and comes together to make a beautiful picture that transcends age, language, and background.
Teaching Interests
I am highly interested in Mathematics Education, particularly concerning the education gap of high and low performing Freshman and addressing equity in the classroom and outside it.
Research Interests
I am interested in classical Abstract Algebra, specifically automorphisms of certain incidence algebras over large posets.
Selected Scholarly/Creative Work
Dugas, M., Herden, D., & Rebrovich, J. D. (2021). Reduced finitary incidence algebras and their automorphisms. International Journal of Algebra and Computation, 1–30. https://doi.org/https://doi.org/10.1142/S0218196722500047

Dugas, M., Herden, & Rebrovich, J. D. (2020). Indecomposable ideals of finitary incidence algebras.

Dugas, M., Herden, D., & Rebrovich, J. D. (2019). Normal Subgroups of the group of units of incidence algebras.
Selected Awards
Award / Honor Nominee: Math Department Faculty Excellence Award for Teaching.

November 14, 2022

Award / Honor Nominee: Math Department Faculty Excellence Award for Service.

November 4, 2022

Award / Honor Nominee: Outstanding Graduate Student Instructor Award, Baylor Graduate School.

January 2020 - May 2020

Award / Honor Recipient: Outstanding Mathematics Graduate Teaching Award, Baylor Mathematics Department.

January 2019 - May 2019

Award / Honor Recipient: Faculty Mentored Student Research Grant, Angelo State University.

September 2015 - May 2016
Selected Service Activities
Forum Leader
MATH 1300/1316 Forum Leader
June 2022-Present
Forum Leader
MATH 1316 Forum Leader
June 2022-Present
Member
MATH 2417 Course Improvements
February 1, 2022-Present
Member
MATH 2417 Teaching Forum
January 2022-Present
Participant
Math Cats Tutoring
January 15, 2022-Present