Faculty Profile for Dr. Nithya Sivashankar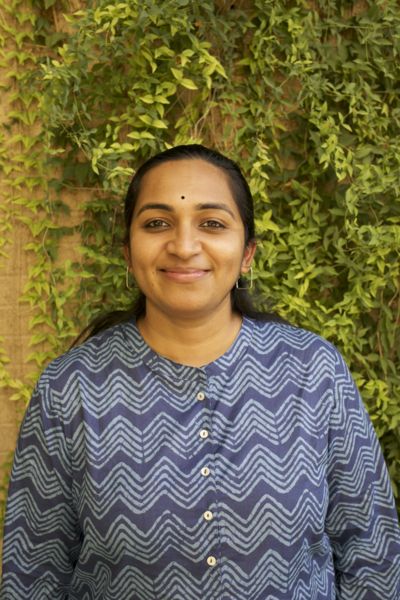 Dr. Nithya Sivashankar
Assistant Professor — English
Flowers Hall 131
phone: (512) 245-3718
Biography Section
Biography and Education
I am an Assistant Professor who teaches courses on children's and adolescent literature to undergraduate and graduate students. I have a Ph.D. in Literature for Children and Young Adults from The Ohio State University with a Graduate Interdisciplinary Specialization in South Asian Studies, and an MA in Writing for Children from University of Central Lancashire.
In the past, I have worked as an editor at Karadi Tales, a children's publishing house in India. My research on South Asian and South Asian American youth literature, illustrated books, dramatic inquiry, and narrative theory has appeared in journals including
Journal of Children's Literature
(2022),
The ALAN Review
(2021),
Children's Literature in Education
(2019), and
Research on Diversity in Youth Literature
(2019), and in edited collections such as
Literary Cultures and Twentieth-Century Childhoods
(2020),
Engaging with Multicultural YA Literature in the Secondary Classroom: Critical Approaches for Critical Educators
(2019) and
Immigrant Experiences: Expanding the School-Home-Community Dialogue
(2019).
I am the Book Reviews Co-Editor for
Research on Diversity in Youth Literature
and currently serve as the chair of the International Committee of the Children's Literature Association.
Selected Scholarly/Creative Work
Jackson, S., Degener, R. M., & Sivashankar, N. (2022). "The Roots Beneath the Fruit: Reading for Justice and Action in Picturebooks about Food. Journal of Children's Literature, 48(1), 7–18.
Selected Service Activities
Editor
Research on Diversity in Youth Literature
August 2021-Present
Member
MA Literature Committee
January 19, 2021-Present
Member
Major/Minor Committee
January 19, 2021-Present
Chair
Children's Literature Association International Committee
June 2020-Present
Member
Equity, Diversity and Inclusion Committee, Assembly on Literature for Adolescents
March 2021-November 2021