Faculty Profile for Dr. Cindy Faith Miller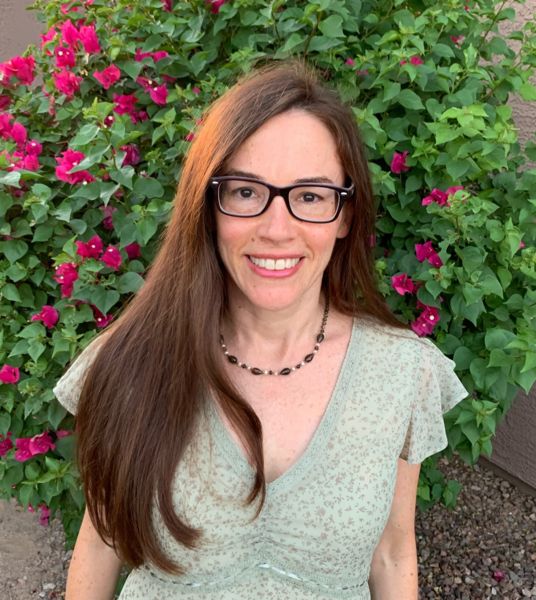 Dr. Cindy Faith Miller
Assistant Professor — Conslng, Ldrship, Adlt Educ & Schl Psych
Assistant Professor — Conslng, Ldrship, Adlt Educ & Schl Psych
ED 4045
phone: (512) 245-3093
Biography Section
Biography and Education
Cindy Faith Miller is an Assistant Professor in the Department of Counseling, Leadership, Adult Education & School Psychology. She earned her Ph.D. in School Psychology from New York University, her M.A. in Counseling Psychology from Arcadia University, and her B.A. in Psychology from Penn State University. She is a Licensed Psychologist and a Nationally Certified School Psychologist. Prior to arriving at Texas State, Dr. Miller worked for 11 years as an Assistant Research Professor at Arizona State University (ASU). She also has over 3 years of experience serving students with emotional and behavioral difficulties as a School Psychologist at the Devereaux Foundation.
Teaching Interests
Dr. Miller has experience teaching statistics, clinical, and developmental courses. Dr. Miller strives to incorporate inclusive pedagogical approaches so that all students have a strong sense of belonging. She has developed a research-informed teaching philosophy with the intention of facilitating inclusive, engaging, and stimulating learning communities.
Research Interests
Dr. Miller's research and service activities seek to understand and promote diversity, inclusion, and equity in educational settings. She studies social (e.g., gender stereotypes) and academic (e.g., growth mindset beliefs) cognitions and is involved in developing and implementing school-based interventions to promote positive peer relationships, inclusive school communities, and academic success. At ASU, Dr. Miller led a National Science Foundation-funded project designed to understand and promote engineering engagement in underrepresented children. The Equity in Engineering project involves exploring the role of stereotypes, achievement-related beliefs, and teacher/parent beliefs and practices, and implementing a growth mindset intervention to promote STEM engagement and performance in elementary school children.
Selected Scholarly/Creative Work
Janssen, J., Seaton, E., Jager, J., & Miller, C. F. (2022). Guidance or gatekeeping: An audit examination of racial discrimination in leading STEM secondary Institutions. Journal of Research on Adolescence, 32, 625–635. https://doi.org/10.1111/jora.12722

Nielson, M., Martin, C. L., Rogers, L. O., Lindstrom-Johnson, S., Miller, C. F., & Berendzen, H. (n.d.). Exploring young men's experience of resistance to masculine gender norms. Emerging Adulthood.

Nielson, M. G., Martin, C. L., Rogers, L. O., Miller, C. F., & England, D. (2020). Quantifying gender norm resistance. Journal of Adolescence, 84, 219–229. https://doi.org/10.1016/j.adolescence.2020.09.008

Ozogul, G., Miller, C. F., & Reisslein, M. (2018). School fieldtrip to engineering workshop: pre-, post-, and delayed-post effects on student perceptions by age, gender, and ethnicity. European Journal of Engineering Education, 44(5), 745--768. https://doi.org/10.1080/03043797.2018.1518408

Miller, C. F. (2018). Gender Development. In The SAGE Encyclopedia of Lifespan Human Development. Thousand Oaks, CA: SAGE Publications.
Selected Grants
Miller, Cindy Faith. Observing Growth Mindset Practices in Higher Education STEM Courses, Texas State University Research Enhancement Program, Texas State University, $8000. (Funded: January 2021 - May 2022). Grant.
Miller, Cindy Faith (Principal), Martin, Carole L. (Co-Principal). University-School Partnership Workshop: Promoting Gender Equity in Elementary Schools, Arizona State University Inequality in the Social Sciences Program, Arizona State University, $12172. (Funded: June 21, 2018 - June 22, 2018). Grant.
Miller, Cindy Faith (Principal), Wheeler, Lorey (Co-Principal), Reisslein, Martin (Co-Principal). Equity in Engineering: Understanding and Promoting All Elementary School Children's Knowledge of and Motivation to Engage in Engineering, National Science Foundation, Federal, $919465. (Funded: September 2016 - August 2020). Grant.
Selected Service Activities
Member
Graduate College Scholarship Committee
February 2022-Present
Graduate Advisor
October 2020-Present
Member
Outstanding Graduate Student Committee
August 2020-Present
Reviewer / Referee
Psychology in the Schools
July 2022-July 2022
Reviewer / Referee
Psychology in the Schools
June 2022-June 2022