Faculty Profile for Dr. Amber Hinsley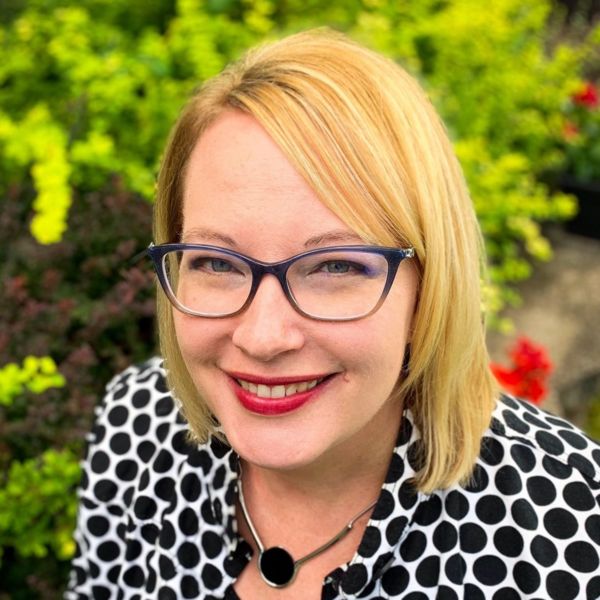 Dr. Amber Hinsley
Assistant Professor — School of Jrnlism & Mass Comm
OM 206
phone: (512) 245-2656
Biography Section
Biography and Education
Amber Hinsley was a journalist in Los Angeles when she discovered she loved mentoring reporters as much as she loved being a reporter. After guest lecturing in several classes, she decided to go to graduate school to become a professor. She received her master's degree from Kansas State University, and her doctoral degree from the University of Texas at Austin.
Dr. Hinsley loves learning new tools as the journalism industry evolves, and she is fortunate to have taught a range of practical skills courses (like Multimedia Journalism, Data Journalism and Social Media as Professional Tools) as well as more critical analysis courses like Real News, Fake News & Media Literacy while at Texas State University or at her previous university.
Drawing on her experiences as a newsroom manager, Dr. Hinsley's research has looked at the public's experiences with fake news, how the public determines the credibility of online information, and journalists' use of social media as crisis reporting tools, to name a few. Recently, Dr. Hinsley joined with an interdisciplinary research team to study communication related to COVID-19 and they have several projects in progress. Her research has been published in multiple academic journals, including Journalism, Journalism Studies, International Journal of Communication, Newspaper Research Journal, #ISOJ, Journal of Radio and Audio Media, Health Communication, and Media Report to Women.
Selected Scholarly/Creative Work
Ju, I., Rho, E., & Hinsley, A. W. (2023). Poly Social Media Use amid the COVID-19 Pandemic: Roles of Informational Norms and Emotion Regulation. Journal of Health Communication, 27(11–12), 812–824. https://doi.org/10.1080/10810730.2022.2164387

Ju, I., Ohs, J., Hinsley, A. W., & Park, T. (2022). Interpersonal Communication Influence on Health-Protective Behaviors Amid the COVID-19 Crisis. Health Communication, 38(3), 468–479. https://doi.org/https://doi.org/10.1080/10410236.2021.1956038

Hinsley, A. W., Ju, I., Park, T., & Ohs, J. (2022). Credibility in the time of COVID-19: Cues that audiences look for when assessing information on social media and building confidence in identifying 'fake news' about the virus. Open Information Science, 6(1), 61–73. Retrieved from https://doi.org/10.1515/opis-2022-0132

Park, T., Ju, I., Ohs, J., & Hinsley, A. W. (2021). Optimistic bias and preventive behavioral engagement in the context of COVID-19. Research in Social and Administrative Pharmacy, 17(1), 1859–1866. https://doi.org/10.1016/j.sapharm.2020.06.004

Hinsley, A. W., & Lee, H. (2020). Tweeting in the midst of disaster: A comparative case study of  journalists' practices following four crises. Newspaper Research Journal, 41(3), 297–316.
Selected Awards
Award / Honor Recipient: Grand Prize Winner, Great Ideas for Teaching Competition, Association for Education in Journalism & Mass Communication.

August 2020 - August 2021

Award / Honor Recipient: Award for Excellence in Undergraduate Teaching, Saint Louis University.

March 2017 - March 2018
Selected Service Activities
Participant
Texas State University Bobcat Day
2022-Present
Member
Retirement and Benefits Committee
2022-Present
Member
University Star Advisory Committee
April 2021-Present
Member
Equity & Inclusion Committee
October 2020-Present
Member
Graduate Program & Research Committee
October 2020-Present