Faculty Profile for Dr. Xijun Shi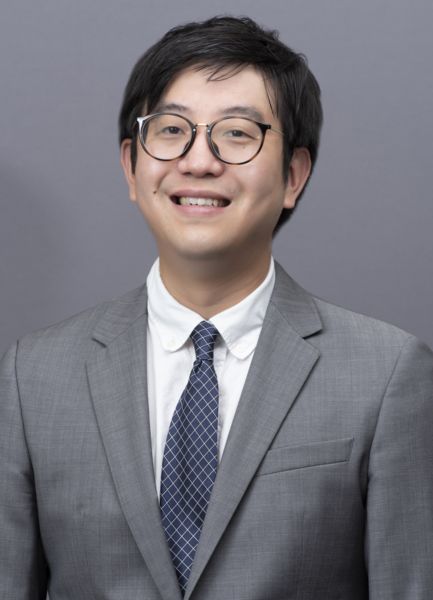 Dr. Xijun Shi
Assistant Professor — Ingram School of Engineering
RFM 5208
phone: (512) 245-1826
Biography Section
Biography and Education
Dr. Xijun Shi, P.E., is an Assistant Professor of civil engineering at Texas State University (TXST), USA. He received his PhD and MS degrees in Civil Engineering, both from Texas A&M University (TAMU). He graduated from the "Mao Yisheng" Honors Undergraduate Pavement Engineering Program at Southeast University in China. After his PhD study, Shi worked as an Assistant Research Scientist/Postdoc at the Center for Infrastructure Renewal (CIR) of Texas A&M University and a Postdoc at the Texas A&M Transportation Institute (TTI). Shi is passionate about advancing sustainable, multifunctional infrastructure assets. His primary research interests lie in the areas of infrastructure materials and pavement engineering. Since joining TXST in Fall 2020, Shi has secured over 20 internal and external research projects funded by NSF, NASA, NCHRP, ACI Foundation, TxDOT, etc. as PI or Co-PI, totaling more than $12M. This includes him being a Co-PI of TXST newly awarded USDOT Tier-1 University Transportation Center focused on infrastructure durability. Shi has more than 40 peer-reviewed publications and was lead author of more than 20 of the papers published in prestigious journals such as Cement and Concrete Research, Cement and Concrete Composites, Engineering Fracture Mechanics, etc. Shi serves on several professional organizations, including American Concrete Institute, Transportation Research Board, and American Society of Civil Engineers. Notably, Shi is a main member of TRB AKP 20 Standing Committee on Design and Rehabilitation of Concrete Pavements and a voting member of ACI 555 Concrete with Recycled Materials, ACI 565 Lunar Concrete, and ACI 221 Aggregates. Shi is Secretary of ACI 555 and chairs ACI 555-A. Shi also serves on the editorial board of several international journals. In addition, Shi recently filed a patent about a sustainable, cost-effective cementitious material (called Plient Concrete) and won the 2021 TXST New Ventures competition and NSF I-Corps and PFI-TT grants for commercialization. In 2022, Shi co-founded a startup company called Circle Concrete Tech Inc (https://buildwithcircle.com/), which is centered upon innovation, like Plient Concrete, that markedly reduces the tremendous environmental impacts of the concrete industry. Shi is a recipient of 2021 USDA E. Kika De La Garza Fellowship and a member of ACI Class of 2022 Emerging Leaders Alliance. In 2022, Shi guided the TXST CaerusCrete team to the first prize at the 2022 NASA MINDS Undergraduate Student Design competition with a lunar geopolymer project.
Teaching Interests
Infrastructure Materials
Concrete
Pavement Design
Engineering Mechanics
Research Interests
Cement-based Materials Containing Recycled Aggregates
Multifunctional Construction Materials for Smart Infrastructure
Sustainable, High Performance Fiber Reinforced Construction Materials
Concrete Durability
Selected Scholarly/Creative Work
Shi, X., Baranikumar, A., & Grasley, Z. (2021). Estimating viscoelastic compliance of desiccating cementitious materials using drying prism tests. Cement and Concrete Research, 147, 106522.

Chen, J., Zhao, C., Liu, Q., Shi, X., & Sun, Z. (2023). Investigation on frost heaving stress (FHS) of porous cement concrete exposed to freeze-thaw cycles. Cold Regions Science and Technology, 205, 103694.

Chong, B. W., & Shi, X. (2023). Meta-analysis on PET plastic as concrete aggregate using response surface methodology and regression analysis. Journal of Infrastructure Preservation and Resilience, 4(1), 2.

Tavares, C., Skillen, K., Shi, X., & Grasley, Z. (2023). Multi-criteria comparison tools to evaluate cost-and eco-efficiency of ultra-high-performance concrete. Environmental Research: Infrastructure and Sustainability, 3(2), 025010.

Stark, M., Tavares, C., Gujar, P., Shi, X., & Skillen, K. (2023). Predicting Early-Age Fracture Pattern of UHPC Cylinders Using Categorical Performance Density Diagrams. In International Interactive Symposium on Ultra-High Performance Concrete (1st ed., Vol. 3).
Selected Awards
Award / Honor Recipient: Emerging Leaders Alliance Program, American Concrete Institute.

2022

Award / Honor Recipient: International Association of Chinese Infrastructure Professionals Outstanding Graduate Student Award.

2017
Selected Grants
Shi, Xijun (Principal), Grasley, Zachary (Co-Principal), Bauld, Sean Louis (Supporting). PFI-TT: Eco-friendly concrete for cheaper and safer concrete pipes, National Science Foundation, $250000. (Submitted: January 2023, Funded: September 2023 - Present). Grant.
Torres, Anthony (Principal), Aguayo, Federico (Co-Principal), Shi, Xijun (Co-Principal), Moro, Carlos (Co-Principal), Espinoza, Wilson (Co-Principal). Developing a Performance-Based Concrete Overlay Mix Design for Improved Resistance to Early-Age Cracking and Increased Durability, Texas Department of Transportation, State, $700370. (Funded: September 2023 - August 2026). Grant.
Kulesza, Stacey Elizabeth, Wang, Feng, Shi, Xijun. University Transportation Center: Coastal Research and Education Actions for Transportation Equity, US Department of Transportation, Federal, $10000000. (Submitted: August 2022, Funded: June 2023 - June 2028). Grant.
Hwang, Sangchul Scott (Principal), Yeon, Jung (Co-Principal), Shi, Xijun (Co-Principal), Ozbakkaloglu, Togay (Co-Principal), Kulesza, Stacey (Co-Principal), Carvallo, Andres (Co-Principal). Professional Services and Studies on Green and Technology-Enhanced Infrastructure Management and Firefighter's Health, Hays County, State, $167454. (Funded: January 2023 - December 2024). Grant.
Wang, Feng (Principal), Jimenez, Jesus (Co-Principal), Luo, Xiaohua (Co-Principal), Das, Subasish (Supporting), Hong, Feng (Supporting), Shi, Xijun (Supporting). Administration of the Dwight David Eisenhower Transportation Fellowship Program (DDETFP) Local Competition at Texas State University, Federal Highway Administration, Federal, $25500. (Funded: December 2022 - August 31, 2023). Grant.
Selected Service Activities
Member
ACI 221 Aggregates, American Concrete Institute
February 2023-Present
Editor
Case Studies in Construction Materials
January 2023-Present
Member
CE Endowed Chair Search Committee
December 2022-Present
Member
ACI 565 Lunar Concrete, American Concrete Institute
December 2022-Present
Member
CE Professor of Practice Search Committee
September 2022-Present