Faculty Profile for Yong Suk Yoo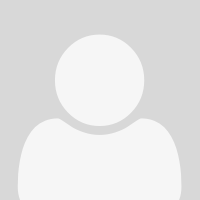 Yong Suk Yoo
Assistant Professor — Department of Theatre & Dance
THEA 202
phone: (512) 245-2147
Biography Section
Biography and Education
Yong Suk Yoo
(director) is an international director and theatre educator who focuses on interdisciplinary work and the integration of technology into the performing arts. His experimental work includes multimedia theatre production of
When Spring Comes to Hills and Dales
,
Oedipus the King
, immersive theatre productions of
A Dream Play
and
Love and Information
, as well as the Korean premiere of Nassim Sloeimanpour's
White Rabbit, Red Rabbit
. He has also written his own pieces, such as
A Silent Table
, which used live broadcasting technology, immersive performance, and four-sided holo-film projection mapping. He is currently assistant professor of directing at Texas State University, and former faculty at Daeduk University and Hanyang University in South Korea.
In 2002, Yong Suk Yoo co-founded the DREAM PLAY THEATER COMPANY (DPTC) with his fellow director, Jae Yeop Kim. The company was named after Strindberg's
A Dreamplay
, inspired by Swedish Playwright August Strindberg's theatrical imagination. While serving as an associate representative of DPTC (2002 -2008), Yong Suk wrote and directed a number of new Korean contemporary dramas and participated in various independent and cutting-edge theater festivals in Korea, including Young Director Festival, Seoul Marginal Theater Festival, Seoul Fringe Festival, etc.
During this time, Yong Suk also worked with the influential Hyehwadong Il Bunji Theater Laboratory (HIBTL) in Daehangno, Seoul, Korea. Working with HIBTL and his fellow directors there, inspired his MA thesis "A Study of Directors' Group Hyehwadong Il Bunji's Activity: From 1st Term to 3rd Term (1993-2005)," completed in 2008. In the same year, he was awarded by the Arts Council of Korea as the Outstanding Emerging Artist in Theater.
While pursuing personal aesthetic values as a director, Yong Suk devised progressive theater in response to public concerns. His plays and productions were instrumental in vitalizing the value of community-based public arts by renovating alternative spaces and launching various independent performances. In 2006, Yong Suk devised an annual independent theater incubating initiative he called 'Hibernation Project', which DPTC presented for young theater artists in Seoul. The project was so successful that it still functions as a platform for many young Korean theater directors today.
Yong Suk's experimental, physical performance piece S.T.A.R., where he wrote and directed, premiered at Seoul Marginal Theater Festival in 2006. Represented to multi-cultural family audiences, S.T.A.R. was lauded for its unique, universal, physical, and theatrical languages. Two years later, his work
Minority Sport Story 10th Batter
, toured for over a year across the capital city with the support of the Seoul Culture Foundation, playing in public libraries, hospitals, and youth detention centers.
In 2009, Yong Suk founded ART CREATION GROUP DIRECTING STUDIO (ACGDS) with five other young artists in theater, film, playwrighting, and alternative education. He worked as a representative, producer, director and playwright. In the same year, Seoul Culture Foundation has selected ACGDS as one of six resident art companies in Seokyo Art Experiment Center (SAC), which was the first art residency space created by the Seoul City Government. ACGDS was the first and only performance group among those residents in SAC. While staying in SAC from 2009 to 2010, he created various public site-specific performances, alternative space performances, and produced documentary films. Yong Suk is currently working as an artistic director of PERFORMANCE GROUP WOULD YOU COLLAGE since July 2016.
Throughout Yong Suk Yoo's career as a theater artist, he also taught at various institutes and universities. In 2010, Yong Suk was appointed Professor of Directing and Acting in the School of Arts Department of Acting and Musical Theatre at Daeduk University in Daejeon, South Korea. He was the youngest professor in the history of the university and he took the position to build relationships between students and the professional performing arts field in main-stream (Seoul). Also, he used that opportunity to understand different rural performing art programs, where he produced and directed many musical GALA performances and theater pieces with his students for local communities in Daejeon, Dangjin, and Daegu.
Yong Suk's focus in his art and teaching has led to a mastery of the global contemporary understanding of the arts, performing arts and the ability to engage in interdisciplinary practice, uniting more that one field of knowledge. Yong Suk decided to earn an MFA degree in directing from the California Institute of the Arts as the key to honing his aesthetics and developed his singular poetic, visual style. He directed
Oedipus the King
as his studio project focusing on facilitating actors' body and space, using classic Greek tragedy with a diverse cast. He also directed,
When Spring Comes to Hills and Dales
(American premiere), to create a unique and physical performance with a diverse group of collaborators from other countries using contemporarily adapted Korean folk mythology. In 2015, he finally directed
A Dreamplay
, as his thesis production at CalArts, after waiting for thirteen years since he co-founded DREAM PLAY THEATER COMPANY in 2002. He co-directed a short film
Thinker
with Taiwanese video designer Hsuan Kuang Hsieh, integrating material performance (puppetry and toy theater) with video design. He directed a black and white short film
Running
with a choreographer Jonathan Bryant and created a cinematic poem "Good Bye" using only objects without human actors.
After graduating CalArts MFA program in 2015, he returned to Korea. He worked as an adjunct faculty at Hanyang University Department of Theatre and Film. He taught various courses in directing, interactive design, and theater practicum, etc. He led research and development projects, created new media play-therapy systems supported by Korea Creative Content Agency, and "A Case Study on Hybrid Theatrical Design and Technical Direction." His interest in the integration between performing arts and high technology has led him to direct/lead various projects. He directed a Korean premiere of
Love and Information
by Caryl Churchill as an immersive performance of being in cyberspace. In 2016, as an artistic director of contemporary performance group Would You Collage, he facilitated a Korean Premiere of
White Rabbit and Red Rabbit
, by Iranian writer Nassim Soleimanpour, as an introduction to the unique form of contemporary, post-dramatic performance to the Korean audience. He also wrote and directed
A Silent Table
, using live broadcasting technology, immersive performance, and four-sided holo-film projection mapping. In 2017-2018, Arts Council of Korea and Korean Performance Producers' Association fully supported this production and selected/awarded as one of their promising projects.
If Yong Suk's aesthetic is interdisciplinary, his artistic mission is internationalism. Yong is a strong believer that diversity, the inherent human need to be appreciated and respected for who we are in all our differences, as a core value that every theater company, art school, and organization needs to achieve. To go further global opportunity, he believes that artists themselves must drive new perspectives and links to new avenues of intercultural opportunity, which his own experience has proved.
Yong Suk Yoo is married to Joo Ryoung Kim, a Korean film, TV drama, theater actress of considerable renown, most recently featured as Han Mi-Nyeo(No. 212) in Netflix series
Squid Game
, whose artistry always inspires him. They have a daughter, Katherine Hayoung Yoo, born in California in 2013.
Teaching Interests
Theater Directing; Performance Devising; Play Production Practicum; Auditioning for Actors; Stage Acting; Advanced Scene Study; Script Analysis; Transforming Text; Object and Puppet Theater; Material Performance; Conceptual Design; Introduction to the Theater; Experimental Theater; Western Theater History; Asian Theater History; Korean Theater History; Korean Con- temporary Theater; plus a broad Interdisciplinary Arts curriculum
Selected Scholarly/Creative Work
Performance Scriptwriter, Director, The Butterfly's Dream. November 19, 2022.

Performances:

Uttar Yatra: the Journey Beyond. November 19, 2022 Breen Center for Performing Arts, Cleveland, Ohio.

Performance Sriptwriter, Director, The Butterfly's Dream. May 1, 2022 - June 25, 2022.

Performances:

The Butterfly's Dream. State Theatre, New Jersey.

Director, Yellow Inn. October 26, 2021 - October 31, 2021.

Performances:

Yellow Inn. Texas State Main Stage, San Marcos, TX.

Director, Oedipus the King. February 19, 2021 - February 25, 2021.

Performances:

Oedipus the King. February 19, 2021 - February 25, 2021 Texas State Performing Art Center Harrison Theatre, San Marcos.

Co-director, Making Drama Together: visiting playback theatre. October 18, 2019 - November 1, 2019.

Performances:

Making Drama Together. October 18, 2019 - November 1, 2019 Seongdong Senior Welfare Center, Seoul, South Korea.
Selected Awards
Award / Honor Recipient: , CoSearch Competition at Texas State University College of Fine Arts and Communication.

2021 - Present

Award / Honor Recipient: , Arts Council of Korea.

2017 - Present

Award / Honor Recipient: , Seoul Arts Foundation.

2016 - Present

Award / Honor Recipient: , Arts Council of Korea.

2008 - Present

Award / Honor Recipient: Department Achievement, Presidential Excellence Awards, Texas State University.

2022
Selected Service Activities
Organization Advisor
TXST Korea Culture Club
August 2022-Present
Member
Costume Design Search Committee
May 2022-Present
Member
C3 Advisory Board
September 2021-Present
Member
Equity, Diversity and Inclusion Committee
January 2020-Present
Member
Technical Direction Search Committee
October 2022-December 2022