Faculty Profile for Dr. Bradley Michael Beauvais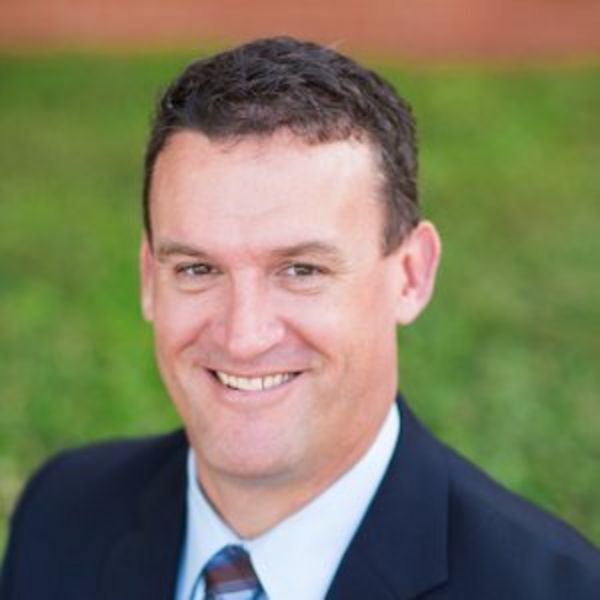 Dr. Bradley Michael Beauvais
Associate Professor of Practice — School of Health Administration
Associate Professor of Practice — School of Health Administration
ENC 350
phone: (512) 245-0852
Biography Section
Biography and Education
Dr. Beauvais is an educator and consultant in the field of health care management with a primary focus on quality improvement via innovative financing strategies and executive leadership development. He holds degrees from Colorado State (BS, MBA), the University of Oklahoma (MA in Economics), and Penn State University (PhD in Health Policy and Administration). He has also served as a Fellow for the Commission on Accreditation Healthcare Management Education (CAHME), was awarded a Joseph M. Juran Fellowship in Quality Leadership, and has earned his Fellowship in the American College of Healthcare Executives.
Dr. Beauvais retired from the United States Army at the rank of Lieutenant Colonel in 2015, culminating a 20 year military career as the Associate Dean at the Army Medical Department Center & School Graduate School with concurrent appointment as an Associate Professor with the Army Baylor Masters of Healthcare and Business Administration Program.
Dr Beauvais resides in New Braunfels, TX with his wife of over 25 years. They have three grown children.
Teaching Interests
Health care finance, health care economics, health care quality.
Research Interests
Dr Beauvais specializes in graduate level instructional design in the areas of applied finance, business valuation, and executive leadership focused on quality improvement. He is interested in research of health care organization quality, patient safety, and financial performance and has published in Health Services Research, Healthcare, the Journal of Medical Internet Research, Health Care Management Review, the Journal of Healthcare Management and several others.
Selected Scholarly/Creative Work
Beauvais, B. M., Whittaker, Z., Kim, F., & Anderson, B. (n.d.). Is the Hospital Value-Based Purchasing Program Associated with Reduced Hospital Readmissions? Journal of Multidisciplinary Healthcare, 2022(15), Pages 1089—1099. https://doi.org/https://doi.org/10.2147/JMDH.S358733

Beauvais, B. M., Kruse, C. S., Fulton, L. V., Brooks, M. S., Lee, K. A., Ramamonjiarivelo, Z. H., … Mileski, M. (2021). Testing Kissick's Iron Triangle - Structural Equation Modeling Analysis of a Practical Theory. Healthcare, 9(12), 1753. https://doi.org/https://doi.org/10.3390/healthcare9121753

Shanmugam, R., Fulton, L., Ramamonjiarivelo, Z., Betancourt, J., Beauvais, B., Kruse, C. S., & Brooks, M. S. (2021). A Report Card on Prevention Efforts of COVID-19 Deaths in US. Healthcare, 9(1175), 1–13. https://doi.org/doi.org/ 10.3390/healthcare9091175

Brooks, M. S., Beauvais, B. M., Kruse, C. S., Fulton, L. V., Mileski, M., Ramamonjiarivelo, Z. H., … Lieneck, C. H. (2021). Accreditation and Certification: Do They Improve Hospital Financial and Quality Performance? Healthcare, 9, 887. https://doi.org/https://doi.org/10.3390/healthcare9070887

Beauvais, B. M., Kruse, C. S., Fulton, L. V., Shanmugam, R., Ramamonjiarivelo, Z. H., & Brooks, M. S. (2021). Association of Electronic Health Record Vendors With Hospital Financial and Quality Performance: Retrospective Data Analysis. Journal of Medical Internet Research. https://doi.org/10.2196/23961
Selected Awards
Award / Honor Recipient: United States Army Legion of Merit, United States Army.

2015

Award / Honor Recipient: Army Baylor Distinguished Faculty Service Award, Army Baylor Program in Health and Business Administration.

2014

Award / Honor Recipient: Army Baylor Researcher of the Year, Army Baylor Program in Health and Business Administration.

2012

Award / Honor Recipient: Healthcare Administration Educator Recognition Award, South Texas Chapter ACHE.

2012
Selected Service Activities
Member
Budget Commitee
2021-Present
Member
Non-Tenure Line Faculty Committee
2021-Present
Editorial Review Board Member
Healthcare Standards Institute (HSI)
January 2021-Present
Board Member
Social and Health Equities, Inc
2019-Present
Board Member
Gonzaba Medical Group
2019-Present