Faculty Profile for Dr. Brian David Smith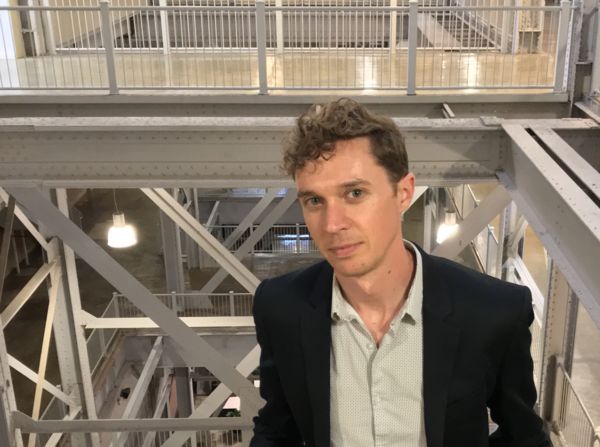 Dr. Brian David Smith
Research Coordinator — The Graduate College
MUS 101
phone: (512) 245-2651
Biography Section
Biography and Education
Brian Smith is a musician and writer interested in exploring cultural practices, social forces, and technology through the medium of sound and musical performance. An experienced educator, Brian has taught at Houston's High School for the Performing and Visuals Arts, Lynchburg College, Randolph College, Stony Brook University, and Texas State University. He also served as a Teaching Artist with the nationally renowned ensemble, Tales & Scales, working in local schools and community centers as an artist-in-residence. Praised for his feline-like grace as a percussionist, Brian delivers "committed and energetic" performances with a versatile repertoire that includes historical, contemporary, and experimental musical practices. ​Brian received Bachelor and Masters degrees from the University of Cincinnati College–Conservatory of Music and the Shepherd School of Music at Rice University, and a Doctorate of Musical Arts degree at Stony Brook University.
Research Interests
Music & the Moving Image: Exploring the relationships between music and moving images in film and intermedial arts, particularly animated notational practices, foley artistry, audio-visual compositions, and visual music.
Music & Configurable Culture: Investigating the theoretical complexity of listener-generated works (mashups, collage, etc.) in the context of configurable cultural practices
Music & Place: exploring musical works as a medium for attending to the social forces that connect us as social beings in the formation of place; to contemplate (and complicate) the ways sonic material constructs and structures our experience of place and the relationships that emerge therein
Ethnographic: Exploring cultural beliefs that shape the music and dance of traditional West African Ewe drumming repertoires. Investigating Foley artists as an understudied group of sonic artists with culture and beliefs that inform their practices. 

Selected Scholarly/Creative Work
Volta: West African Drumming Ensemble. November 29, 2018.

Performances:

Staller Center for the Arts, Recital Hall.

Staunton Music Festival. August 10, 2018 - August 19, 2018.
Human+ No.1. 2018.

Performances:

Final DMA Recital. April 30, 2018 Staller Center for the Arts, Recital Hall.

Jodo (US Premier). April 30, 2018.

Performances:

Staller Center for the Arts, Recital Hall.

Performer, Twilight's Last Gleaming. February 11, 2018.

Performances:

Music of Sheila Silver. Merkin Hall, New York, NY.