Faculty Profile for Dr. Cassandra Maria Johnson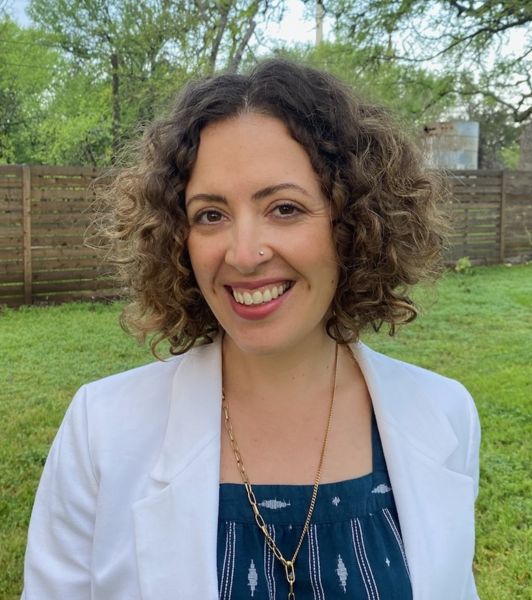 Dr. Cassandra Maria Johnson
Assistant Professor — School of Family & Consumer Sciences
FCS FCS
phone: (512) 245-9196
Biography Section
Biography and Education
Cassandra M. Johnson, Ph.D., M.S.P.H., serves as an Assistant Professor in the Nutrition and Foods Program at Texas State University. She earned a Ph.D. in Nutrition from the University of North Carolina at Chapel Hill Gillings School of Global Public Health in 2017. Her doctoral training focused on nutrition intervention and policy, family systems approaches to address diet-related chronic diseases, and mixed methods research in public health nutrition. In 2010, she completed the M.S.P.H. program at Texas A&M School of Rural Public Health, with a focus on Social and Behavioral Health. She studied Industrial Engineering with a mathematics minor at Texas A&M University and received her B.S. in 2005. Dr. Johnson's research interests center around achieving equity in nutrition for historically socioeconomically disadvantaged populations through policies, systems, and environmental changes. Her research, teaching, and service activities focus on supporting justice, equity, diversity, and inclusion. In 2019, she was recognized with these awards: Health Disparities Scholar, National Institute on Minority Health and Health Disparities; and International Society of Behavioral Nutrition and Physical Activity (ISBNPA) Conference Best Poster Presentation for Motivation and Behavior Change. Dr. Johnson is part of the Socioeconomic Inequalities leadership team with the ISBNPA and a member of the American Public Health Association and American Society for Nutrition. Currently, she leads a USDA-funded food insecurity measurement project with Latino families in Texas in collaboration with colleagues at San Diego State University and Cornell University. Research publications are available at Google Scholar: https://scholar.google.com/citations?user=9pS6dhUAAAAJ&hl=en&oi=sra.
Teaching Interests
Justice, equity, diversity, and inclusion (JEDI); research methods; nutrition policy; writing
Research Interests
Socioeconomic inequalities in nutrition; food insecurity; community food environment; household food environment; food choices; food parenting; behavioral nutrition programs; rural health; family systems; community based participatory research; promotora/e models; research methodology.
Selected Scholarly/Creative Work
Manboard, M., & Biediger-Friedman, L. M. (2021). [Review of The HOME Study: understanding how college students at a Hispanic Serving Institution coped with food insecurity in a pandemic, by C. M. Johnson & H. Thornton]. International Journal of Environmental Research and Public Health, 18(21), 1–14. https://doi.org/10.3390/ijerph182111087

Johnson, C. M. (2021). Designing for multi-level behavior change: A father-focused nutrition and physical activity intervention for Mexican-heritage families in South Texas border communities. International Journal of Environmental Research and Public Health. Retrieved from https://www.mdpi.com/1660-4601/18/19/10117

Johnson, C. M. (2021, August 11). How stigma, anxiety and other psychological factors can contribute to food insecurity. Retrieved from https://theconversation.com/how-stigma-anxiety-and-other-psychological-factors-can-contribute-to-food-insecurity-160681

Thornton, H. E., Melton, T., Johnson, C. M., & Belleny. (2021). Evolving Beyond the World Foods Course: Creating racially and ethnically inclusive educational spaces for dietetics students. Journal of the Academy of Nutrition and Dietetics, Available online 6 August 2021. https://doi.org/https://doi.org/10.1016/j.jand.2021.06.302

Johnson, C. M., Sharkey, J., & Gomez, L. (2021). Latino fathers as catalistas (agents of change): Strategies for supporting Latino fathers in childhood obesity prevention. Journal of Nutrition Education and Behavior, 53(6), 540–545. https://doi.org/10.1016/j.jneb.2021.01.014
Selected Awards
Award / Honor Recipient: Impact Award, Graduate Education Advancement Board, UNC-Chapel Hill.

April 2018

Award / Honor Recipient: Gillings Dissertation Award, Gillings School of Global Public Health, UNC-Chapel Hill.

August 2016

Award / Honor Recipient: Inductee, Delta Omega (Honorary Society in Public Health).

May 2010

Award / Honor Recipient: Teaching Award of Honor 2020, Texas State University.

May 2020

Award / Honor Recipient: Health Disparities Scholar 2019, National Institute on Minority Health and Health Disparities.

August 16, 2019
Selected Service Activities
Affiliate Member
Translational Health Research Center
April 2021-Present
Member, Leadership Team, Special Interest Group on Socioeconomic Inequalities
International Society for Behavioral Nutrition and Physical Activity (ISBNPA)
May 2020-Present
Organizer
Monthly Seminar Series (WINS, Working in Nutrition Sciences) - Nutrition & Foods Program
August 30, 2019-Present
Organizer
Health Equity Research Series
August 19, 2019-Present
Member
First Gen Proud Working Group
August 25, 2020-Present