Faculty Profile for Dr. Arzu Ari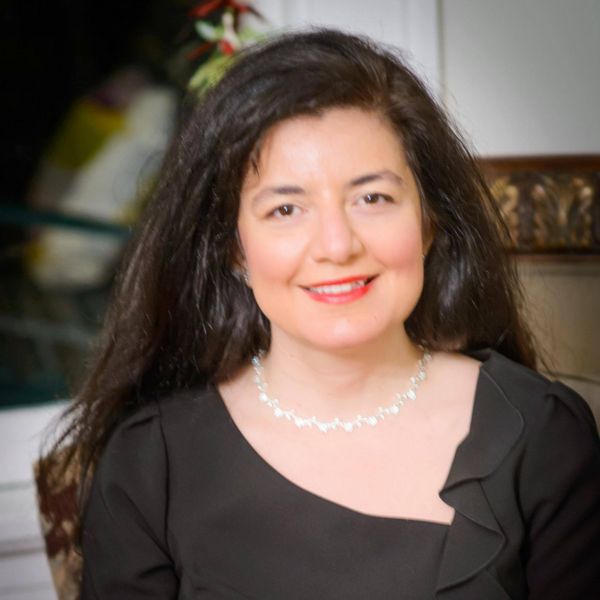 Dr. Arzu Ari
Professor — College of Health Professions
Professor — Department of Respiratory Care
Professor — Department of Respiratory Care
WILW 233
phone: (512) 716-2691
Biography Section
Biography and Education
Dr. Arzu Ari is a physical therapist and a respiratory therapist by training with 25 years of experience as a manager, clinician, educator, and researcher. She is the first Turkish physical therapist who passed the National Board for Respiratory Care Exams for respiratory therapists and pulmonary function technologists. After she graduated from the Department of Physical Therapy and Rehabilitation at Hacettepe University in Ankara, the Turkish Republic, Dr. Ari completed her master's degree in public health at Istanbul University. She received her second master's degree in respiratory therapy and Ph.D. degree in higher education administration from Georgia State University. Currently, Dr. Ari teaches in the Department of Respiratory Care at Texas State University.
Teaching Interests
Dr. Ari has been teaching undergraduate and graduate-level courses since January 2000. She has maintained quality teaching and earned exemplary evaluations. Her overall teaching effectiveness and the overall rating for courses average 4.8 and 4.5.
Since her employment in the Department of Respiratory Therapy at Texas State University in September 2017, Dr. Ari has developed three courses: (1) RC 5305, a new graduate-level applied research course. (2) RC 5307, an online graduate-level advanced seminar course, and (3) RC 3212, an undergraduate level online respiratory pharmacology course. In each course that she developed, Dr. Ari implemented one-on-one meetings, online supplements, lectures, in-class activities, student presentations, homework, projects, and discussion forums, exploding the advantages of each for the benefit of student learning.
Research Interests
Dr. Ari's primary area of research is aerosol medicine which is closely tied to four major developments that have had a global impact on the practice of aerosol drug delivery to patients with pulmonary diseases by (1) Helping clinicians understand current practices of aerosol drug therapy, (2) Identifying the best practices of aerosol drug delivery not only in spontaneously breathing patients but also in the critical care environment. (3) Evaluating the performance of aerosol delivery devices to optimize inhaled drug delivery in patients with respiratory disorders and (4) Generating new concepts and methods that optimize aerosol drug administration to adults, pediatrics, infants, and newborns. Dr. Ari evaluates in-vitro characterization of medical aerosols from various types of aerosol delivery systems used in the treatment of pulmonary diseases to help improve drug delivery in adults, pediatrics, and infants. Her research laboratory is one of only a few in the world that can bring together the pharmaceutical, aerosol and respiratory care talent and infrastructure needed to support innovative research, build consensus and make strides in the field.
Dr. Ari's current position affords her the facilities and the finances to continue her groundbreaking research in the field of respiratory care, which has a direct impact on the health of patients with lung diseases like asthma, cystic fibrosis, and chronic obstructive pulmonary disease in both the United States and abroad. Furthermore, her work is the foundation from which others are performing research with direct clinical applications. For example, her work has led to amazing contributions in novel methods of aerosol delivery to neonates, infants, children, and adults. With such outstanding accomplishments to date, Dr. Ari has been recognized as an outstanding researcher/professor in the field of aerosol research and her work received the prestigious Monaghan/Trudell Fellowship for Aerosol Technique Development from the American Respiratory Care Foundation three times in the past 10 years. She is also the recipient of the Mitchell A. Baran Achievement Award for Clinical Excellence in Aerosol and Airway Clearance Therapies and the Presidential Award for Excellence in Scholarship.
Dr. Ari's interest in research has manifested in 81 conference proceedings, 80 peer-reviewed articles, 16 book chapters, 3 clinical practice guidelines, and 2 books. She is the first author of the book entitled "A Guide to Aerosol Delivery Devices for Respiratory Therapists, 2nd ed." that was downloaded by approximately 3 million people around the world and translated into Spanish, Chinese, Italian, Turkish, and Arabic. I also co-authored several book chapters published in Egan's Fundamentals of Respiratory Care, Rau's Respiratory Pharmacology, Neonatal and Pediatric Respiratory Care, Aerosol Drug Delivery, and Cairo's Respiratory Therapy Equipment. She has spoken at a variety of national and international professional congresses.
Selected Scholarly/Creative Work
Ari, A., Blain, K., Soubra, S., & Hanania, N. (2021). Treating COPD Patients with Aerosolized Medications in The Era Of COVID-19: Options and Rationales for Patients at Home. International Journal of Chronic Obstructive Pulmonary Diseases, 16, 2687–2695.

Ari, A. (2020). Promoting safe and effective use of aerosol devices in COVID-19: Risks and suggestions for viral transmission. Expert Opinion on Drug Delivery.

Moody, G., & Ari, A. (2020). Quantifying continuous nebulization via high flow nasal cannula and large volume nebulizer ina pediatric model. Pediatric Pulmonology.

Ari, A. (2020). Use of aerosolized medications at home patients for COVID-19. The Lancet.

Ari, A. (2020). Practical strategies for a safe and effective delivery of aerosolized medications to patients with COVID-19. Respiratory Medicine.
Selected Awards
Award / Honor Recipient: 2020 Specialty Section Practitioner Award for Education, American Association for Respiratory Care.

December 3, 2020

Award / Honor Recipient: 2020 Fellow of the American College of Chest Physicians (FCCP), American College of Chest Physician.

October 14, 2020

Award / Honor Recipient: 2020 Presidential Award for Excellence in Scholarship and Creative Activity, Texas State University.

June 21, 2020

Award / Honor Recipient: 2019 College Achievement Award for Excellence in Teaching, College of Health Professions at Texas State University.

August 2019

Award / Honor Recipient: 2019 Translational Health Research Award, Texas State University.

April 2019
Selected Grants
Ari, Arzu. Workplace Safety and Health Training on Infectious Diseases, Including COVID-19, Federal, $200000. (Funded: November 2021 - November 2023). Grant.
Ari, Arzu. Training Future Respiratory Care Practitioners in Turkey: A Path to Successful Disease Management in Pulmonary Medicine, CHEST Foundation, Private / Foundation / Corporate, $15000. (Funded: September 2021 - September 2022). Grant.
Ari, Arzu. Impact of Filtered HME on Aerosol Deposition and Particle Size Measurement in Simulated Mechanically Ventilated Adult Lung Model, ARC Medical, Private / Foundation / Corporate, $6436.55. (Funded: March 2018 - December 2019). Grant.
Ari, Arzu. Comparisons of jet and mesh nebulizers using mouthpiece, face mask and high flow nasal cannula in simulated spontaneously breathing children, Texas State University, $8000. (Funded: January 2018 - June 2019). Grant.
Ari, Arzu. Effect of HMEs on Aerosol Deposition and Airway Resistance during Mechanical Ventilation: An In Vitro Study, ARC Medical, Private / Foundation / Corporate, $26566. (Submitted: December 5, 2016, Funded: December 15, 2016 - August 30, 2017). Grant.
Selected Service Activities
Editorial Review Board Member
Canadian Journal for Respiratory Care
April 2018-Present
Editorial Board Member
Journal of Aerosol Medicine and Pulmonary Drug Delivery
September 2017-Present
Committee Member
American Foundation for Respiratory Care, International Committee for Respiratory Care
January 2009-Present
Officer
Governor for Turkey, International Council for Respiratory Care
November 1997-Present
Committee Member
American College of Chest Physicians (CHEST) - COPD Delivery Makes a Difference Steering Committee
August 10, 2016-December 2017