Faculty Profile for Elizabeth Anne Buckley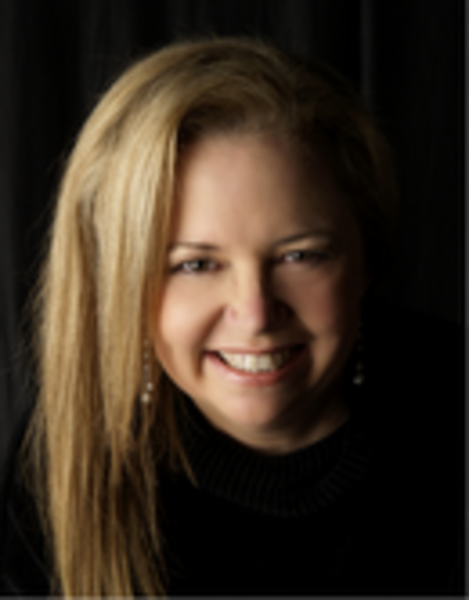 Elizabeth Anne Buckley
Lecturer — Department of Theatre & Dance
THEA 101
phone: (512) 245-2147
Biography Section
Biography and Education
Emmy, Peabody and Gracie award-winning producer and writer Elizabeth (Betty) Buckley is a native Texan with over 25 years of experience in film, television, new media and animation.
She has BFA in Broadcast-Film Arts from SMU, and studied in the Dramatic Writing Graduate Program at Texas State before becoming an FTE lecturer. She teaches Film Producing as well as The Business of Film, a legacy course created by Tom Copeland, who founded the film concentration program at Texas State.
She is an
Alpha Chi Favorite Professors for 2021
Her work in scripted broadcast television work has been seen in 32 countries, and her production work has taken her from Maui to the Costa del Sol in Spain. In December 2020, she filmed an episode of the streaming series
Becoming Martian
on the Rice University Campus in Houston. In 2019, she produced the HBO's Comedy Special
Entre Nos
, employing nine paid Texas State film student interns. In 2017 she developed and produced the limited series
Eclipse Across America
for the streaming network Curiosity Stream. As Director of development/supervising producer for 1080 Entertainment, she produced the 3D animated series Jurassic Fight Club, and well as a number of blue chip specials for the The History Channel. She also developed, sold and co-produced Easter Island Eclipse, a "near live" special for National Geographic in 2012.
Working as Executive Producer for east coast based Trailblazer Studios she developed, sold and produced the pilot for
Its Easy Being Green
a Scripps network series which hosted the last television interview with actor and philanthropist Paul Newman.
Independent features include the Netflix feature film,
Hoovey,
and the indie film
Edge of the World
as well as the Showtime broadcast
Dog Days of the West
, the feature film extension to the award-winning PBS series she produced:
Wishbone
.
A natural organizer and net worker, Buckley founded Women in Film Dallas and has received the organization's Achievement Award. In 2005 she received a Gracie Award for
Gilda's Place
, a public service announcement she co-wrote and produced for Women in Film featuring the voice of Meryl Streep.
In 2021 she served as Co-chair for the first inaugural
Wellness Week at Texas State
opening a dialog about mental health and wellness through workshops, dance performances, play readings and short film screenings plus and a keynote screening of
Inside the Rain.

In 2018, she organized and produced,
Life in Film
a special event/retrospective for Texas State Students, featuring the work of Jeanne and Bob Berney, then head of distribution for Amazon Studios.
A member of the Directors Guild of America, and Co-Chair of the Advisory board of Women in Film & Televison–Austin.
Teaching Interests
Producing, writing, documentary filmmaking
Research Interests
Documentary filmmaking, books and films for children and YA.
Selected Scholarly/Creative Work
Producer, HBO's Entre Nos. January 15, 2019 - April 2019.

Showings:

HBO. July 2019 - Present HBO.

Writer/director/producer, The Stars at Night. March 15, 2020 - January 11, 2023.
Selected Awards
Award / Honor Recipient: Alpha Chi Favorite Professor, Alpha Chi National Honor Society.

April 26, 2021
Selected Service Activities
Member
International Dark Sky Association
January 15, 2022-January 13, 2023
Co-Chair
Wellness Week
January 15, 2021-January 13, 2023
Board Member
Comal County Friends of the Night Sky
March 2020-January 13, 2023
Member
Directors Guild of America
May 20, 2015-January 13, 2023
Member
EDI
September 2021-December 5, 2022