Faculty Profile for Brandon Ivan Gonzalez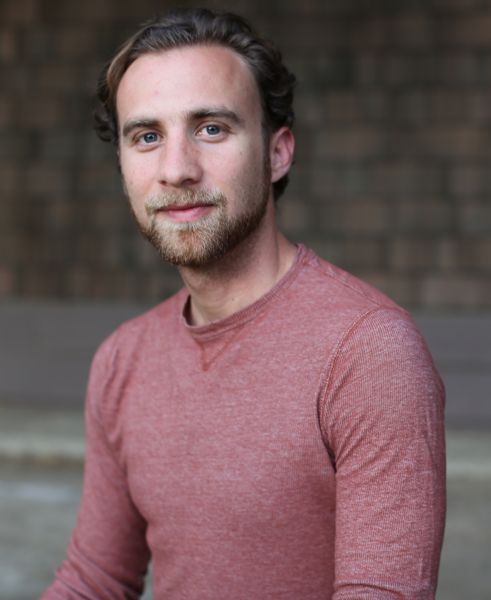 Brandon Ivan Gonzalez
Lecturer — Department of Theatre & Dance
THEA 101
phone: (512) 245-2147
Biography Section
Biography and Education
Brandon Gonzalez holds a BFA in Sculpture and an MFA in Interdisciplinary Dramatic Arts where he worked between the fields of visual arts, choreography, and performance. His investigations of the body as a resource for artistic practice led him to develop works across a variety of artistic mediums. Currently, he is working both in the U.S. and throughout Europe and Scandinavia.
Gonzalez's work pushes an expanded approach to artistic practice that is concerned with how social and political realities are inscribed into our gestures, actions, and perceptions. He has presented at The Dallas Contemporary, Mexic-Arte Museum, Fort Worth Museum of Modern Art, SUNDAY RUN_UP (Stockholm), Texas Dance Improvisation Festival, CQ Magazine, WUK (Vienna), FemArt Festival (Kosovo), and Müszi (Budapest).
Teaching is a crucial part of his artistic practice and the classroom a place to engage the student's curiosity about the world. He inspires students to participate in an active dialogue with the class material. This way they learn how to become experiential researchers and create their own artistic and practical knowledge. He has taught at the University of California Davis, Arizona State University, Texas State University, International Contact Festival Freiburg, and many independent workshops.
Selected Scholarly/Creative Work
Videographer and Editor, The State of Human Affairs // 2021 BFA Showcase. November 12, 2021.
Dancer and Choreographer, Scenarios. September 24, 2021.

Performances:

San Souci Festival of Dance Cinema. September 24, 2021 CU Boulder, Boulder, Colorado.

Choreographer and Performer, Standing Wave. August 7, 2021.

Performances:

Mini Movment Festival. August 7, 2021 Arts Mission, Dallas, Texas.

Videographer and Editor, Choreographers Showcase // Summer 2021. July 29, 2021.
Director and Facilitator, Ekstasis. July 27, 2021.

Performances:

Ekstasis. May 4, 2021 - July 27, 2021 Brodie Homestead, Austin, Texas.
Selected Service Activities
University Mentor
Transient Dance Collective
January 1, 2019-Present
Member
Texas Dance Improvisation Festival
2008-Present
Other
International Documentation of Contemporary Dance Education (IDOCDE)
2017
Expert participant
Cognitive science research on "Embodied creativity in Dyadic Interaction," with the University of Vienna, Austria
2016
Participant
Artistic research for Die Dinge der Welt, exhibition by Philipp Gehmacher, opened at Festival of New Art
2016