Faculty Profile for Daniel Adam King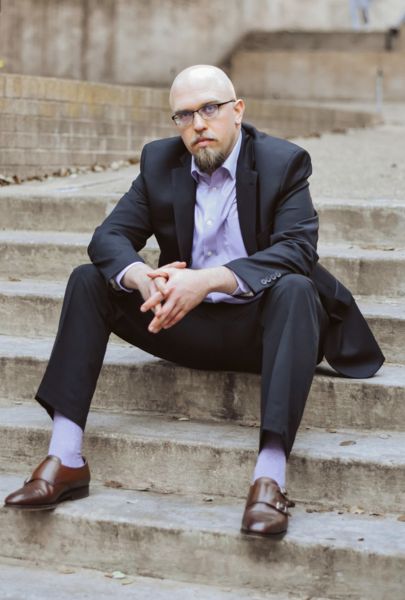 Daniel Adam King
Senior Lecturer — Department of Communication Studies
CENT 319
phone: (512) 245-6052
Biography Section
Biography and Education
Daniel King (or "DK" as some call him) earned his M.A. in Communication Studies with an emphasis in interpersonal/dark side communication and corporate training certification in fall of 2014 from Texas State University. Prior to that, he earned his B.A. in Communication Studies at Texas State with a minor in Music Education and teaching certification in the spring of 2014.
Mr. King's research interests include relational dynamics in the interpersonal and family context, specifically dark side communication in the form of deception, manipulation and abuse messages. Additionally, his areas of interest also tie into small group and organizational communication where, through the same dark side lens, he focuses on deception, power and backstabbing messages.
In regards to the university and the Department of Communication Studies, Mr. King serves as the faculty adviser for Texas State Quidditch and the Communication Ambassadors. He also serves on the Teaching Effectiveness Committee in the department, whose mission is to help all faculty hone their instructional skills in the classroom.
Teaching Interests
My teaching interests include anything within the realm of interpersonal, small group and communication theory. Any opportunities to expand on this by teaching other courses (dark side, comm theory,etc.) are something that I would love to do!
Selected Awards
Award / Honor Recipient: Favorite Professor, Alpha Chi Honors Organization.

April 12, 2018 - Present

Award / Honor Nominee: Presidential Award for Excellence- Teaching.

November 10, 2022 - December 15, 2022

Award / Honor Recipient: Presidential Teaching Award- Senior Lecturer, Communication Studies Department.

December 1, 2021 - December 12, 2021
Selected Service Activities
Member
Undergraduate Non-Tenure Faculty Line Committee
August 2019-Present
Organizer
Love Public Speaking Festival
August 2018-Present
Undergraduate Advisor
Anime Lover's Club
2022-Present
Member
UPAC Event Recruitment Working Group
October 2022-Present
Member
Teaching Theater Renovation Committee
January 2021-Present