Faculty Profile for Dr. Piyush Ravindra Shroff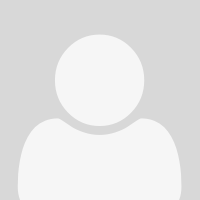 Dr. Piyush Ravindra Shroff
Senior Lecturer — Mathematics
DERR 311
phone: (512) 245-1931
Selected Scholarly/Creative Work
Rusnak, L. J., Shroff, P. R., Couvillion, E. B., & Schmidt, M. (2019). Oriented Hypergraphic Matrix-tree Type Theorems and Bidirected Minors via Boolean Order Ideals. Journal of Algebraic Combinatorics, 49(4), 461–473. https://doi.org/https://doi.org/10.1007/s10801-018-0831-5

Shroff, P. R., & Witherspoon, S. (2016). PBW deformations of quantum symmetric algebra and their group extensions. J. Algebra and Its Applications, 15.

Shroff, P. R. (2015). Quantum Drinfeld orbifold algebras. Communications in Algebra, 43, 1563–1570.

Shroff, P. R. (2013). Finite Generation of the cohomology of quotients of PBW algebras. J. Algebra, 390, 44–55.

Shroff, P. R., Naidu, D., & Witherspoon, S. (2011). Hochschild cohomology of group extensions of quantum symmetric algebras. Proc. Amer. Math. Soc., 139, 1553–1567.
Selected Awards
Award / Honor Nominee: Department's Nominee for Presidential Award for Excellence in Teaching.

2022

Award / Honor Recipient: Service Excellence Award, Department of Mathematics, Texas State University.

December 2, 2022

Award / Honor Recipient: 2022 College Achievement for Excellence in Teaching, College of Science and Engineering, Texas State University.

August 19, 2022

Award / Honor Recipient: Teaching Excellence Award, Department of Mathematics, Texas State University.

December 3, 2021

Award / Honor Recipient: Teaching Award of Honor, Texas State Alumni Association.

March 2020 - May 2020
Selected Service Activities
Faculty Senate Fellow
Faculty Senate
August 2023-Present
Member
Faculty Classroom Technology Committee
September 2023-Present
Member
BookSmart Review Committee
September 2023-Present
Organizer
Mathematics Tea
October 2022-Present
Member
Presidential Award for Excellence in Teaching Selection Committee
February 2022-Present