Faculty Profile for Dr. Patti Giuffre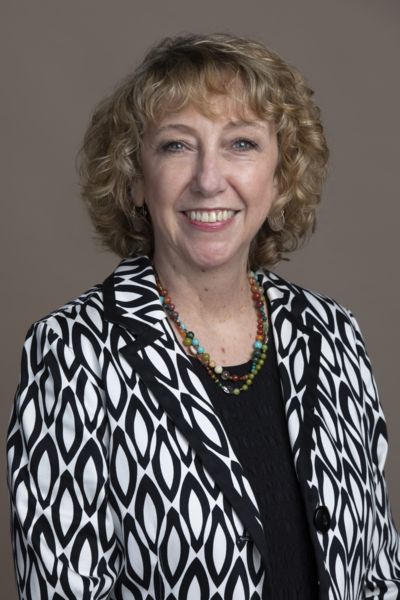 Dr. Patti Giuffre
Professor — Sociology
Asst Dean, College — The Graduate College
JCK 280
phone: (512) 245-3614
Biography Section
Biography and Education
I began teaching at Texas State University in 1998. I became the Assistant Dean of The Graduate College in 2021 after serving as the Director of Graduate Programs in the Sociology department for eight years. I advised graduate students in the MA in Sociology, MS in Applied Sociology, the interdisciplinary MA/MS in Sustainability Studies, and the MS in Dementia and Aging Studies. As Assistant Dean, my portfolio focuses on graduate student retention, particularly the professional development of graduate students. With support from Graduate College staff, I organize Shop Talks, Texas State 3MT®, the Graduate Student Research Conference, Academic Success for International Students events, and Graduate Student Appreciation Week, among other activities and events for our incredible graduate students at Texas State.
Teaching Interests
I teach courses on gender and qualitative methods at the undergraduate and graduate levels. My goal is to teach in a way that increases students' critical questions, inquisitiveness, thirst for knowledge, and excitement about sociology.
Research Interests
My research areas are work and occupations, gender, sexuality, and qualitative methods. I have conducted research on gender inequality at work, sexual harassment, sexual orientation discrimination, and experiences of LGBTQ workers in "gay-friendly" workplaces. In 2015, Dr. Deborah Harris and I published a book on gender inequality in the culinary industry: Taking the Heat: Women Chefs and Gender Inequality in the Professional Kitchen (with Rutgers University Press) and we have a new article published on #Metoo in the Restaurant Industry. Most recently, Dr. Gretchen Webber and I have published articles about women's work relationships with other women and on our new study about gendered messages and stereotypes in popular press books that offer advice to women about being successful at work (for example, Lean In, Nice Girls Still Don't Get the Corner Office, Own It, and How Women Rise).
Selected Scholarly/Creative Work
Giuffre, P., & Webber, G. (n.d.). Teaching Work and the Economy: Essential Topics. In Handbook for Teaching and Learning in Sociology, edited by Sergio Cabrera and Stephen Sweet.

Webber, G., & Giuffre, P. (2023). Walking the Corporate Tightrope: Depictions of Work Relationships in Success-at-Work Books for Women. Social Currents, Online first, 1–21.

Burke, F. S., Giuffre, P., & Mays, C. J. (2021, October). Book review of A Field Guide to Grad School: Uncovering the Hidden Curriculum written by Jessica Calarco (published in 2020; Princeton, NJ: Princeton University Press). Teaching Sociology.

Giuffre, P., & Webber, G. (2021). "Be a Gutsy Girl": Essentialism in Success-at-Work Books for Women. Gender Issues, 38(2), 134-155.

Giuffre, P., & Caviness, C. (2020). Sexualities in Workplaces, Employment, and Discrimination. In N. Naples (Ed.), Companion to Sexuality Studies.
Selected Awards
Award / Honor Recipient: College of Liberal Arts Presidential Award for Excellence in Service, Texas State University.

2020

Award / Honor Recipient: Selected as site visit for the Feminist Activism Lecturer, Dr. Kris De Welde, Sociologists for Women in Society.

2017 - 2018

Award / Honor Recipient: Feminist Mentor Award, Sociologists for Women in Society.

2017

Award / Honor Recipient: Golden Apple for Service, College of Liberal Arts/Texas State University.

2017

Award / Honor Recipient: Presidential Distinction Award for Service, College of Liberal Arts/Texas State University.

2017
Selected Service Activities
Member
Faculty Development Advisory Committee
2022-Present
Member
VP Student Affairs Faculty Advisory Council
August 2021-Present
Assistant Dean of The Graduate College
February 2021-Present
Graduate Advisor
MA and MS Sustainability Studies
2016-2021
Graduate Advisor
MA Sociology and MS Applied Sociology
2013-2021