Faculty Profile for Dr. Amitai Abramovitch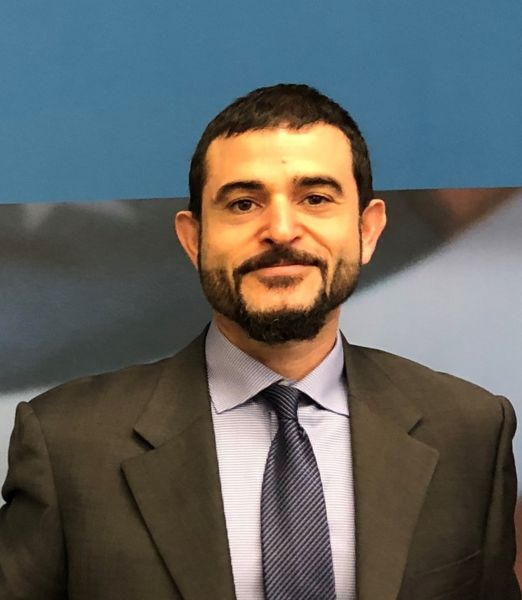 Dr. Amitai Abramovitch
Associate Professor — Psychology
UAC 253C
phone: (512) 245-2236
Biography Section
Biography and Education
Dr. Abramovitch is an Associate Professor at the Department of Psychology at Texas State University. He is a Licensed Clinical Psychologist and Neuropsychologist, and a research affiliate with the Dept of Psychiatry at the Massachusetts General Hospital.
Dr. Abramovitch received his MA in Clinical Neuropsychology (Summa Cum Laude) from the Academic College of Tel-Aviv and obtained his Ph.D. in Psychology from Tel-Aviv University (under the mentorship of Prof. Ruvi Dar). Prior to joining Texas State University, Dr. Abramovitch was a Research Fellow at the Department of Psychiatry, Harvard Medical School & MGH in Boston, MA. Dr. Abramovitch received several awards including the Rothschild Post-Doctoral Fellowship and was named a 2017 'Rising Star' by the Association for Psychological Science, awarded to early career scholars for substantial contribution to the science of psychology.
He has published over 50 peer-reviewed manuscripts and book chapters, and currently serves on several journal editorial boards as a board member, as well as on national and international scientific and grant committees. Dr. Abramovitch also serves as Associate Editor for the Journal of Obsessive-Compulsive and Related Disorders, and the Bulletin of the Menninger Clinic. His research interests include cognitive functions and mental health (with specific expertise in OCD), impact of anxiety on cognition, behavioral impulsivity, and psychometrics.
Selected Scholarly/Creative Work
Abramovitch, A., Abramowitz, J. A., & McKay, D. (2021). The OCI-12: A syndromally valid modification of the obsessive-compulsive inventory-revised. Psychiatry Research, 298.

Abramovitch, A., Short, T., & Schweiger, A. (2021). The C Factor: Cognitive Deficit as transdiagnostic factor in psychopathology. Clinical Psychology Review, 86.

Kashyap, H., & Abramovitch, A. (2021). Neuropsychological research in obsessive-compulsive disorder: Current status and future directions. Frontiers in Psychiatry, 12.

Fullana, M. A., Abramovitch, A., Via, E., Goldberg, X., Fortea, L., Solanes, A., … Radua, J. (2020). Diagnostic biomarkers for obsessive-compulsive disorder: A reasonable quest or ignis fatuus? Neuroscience and Biobehavioral Reviews.

Abramovitch, A., Anholt, G., Cooperman, A., van Balkom, A., Giltay, E., Penninx, B., & van Oppen, P. (2019). Body Mass Index in Obsessive-Compulsive Disorder. Journal of Affective Disorders, 245, 145–151. https://doi.org/https://doi.org/10.1016/j.jad.2018.10.116
Selected Awards
Award / Honor Recipient: Liberal Arts Golden Apple Award, College of Liberal Arts, Texas State University.

2021

Award / Honor Recipient: Presidential Distinction Award for Excellence in Scholarly Activities, College of Liberal Arts, Texas State University.

2021

Award / Honor Recipient: Outstanding Reviewer Top 10th percentile, Comprehensive Psychiatry.

2018

Award / Honor Recipient: APS Rising Star 2016, Association for Psychological Science.

2017

Award / Honor Recipient: Alpha Chi Favorite Professors for 2017, Alpha Chi.

2017
Selected Service Activities
Editor
Journal of Obsessive-Compulsive and Related Disorders
January 2021-Present
Editor
Bulletin of the Menninger Clinic
August 2020-Present
Editorial Review Board Member
Psychiatry Research
September 2017-Present
Editor
Frontiers in Psychiatry (Psychopathology)
2016-Present
Scientific Review Board Member
International Obsessive-Compulsive Disorder Foundation Grant Program
2022