Faculty Profile for Dr. Christopher Ralph Brown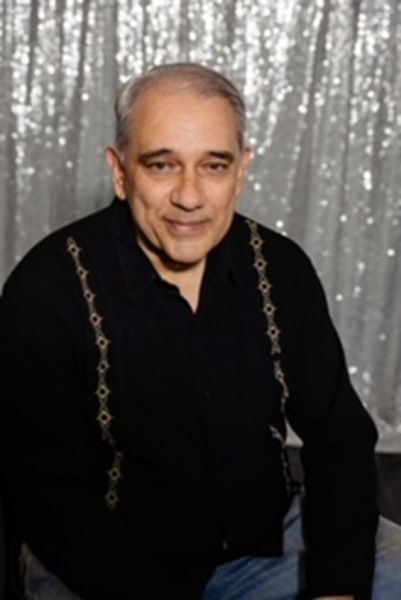 Dr. Christopher Ralph Brown
Associate Professor — Political Science
UAC 345
phone: (512) 245-4404
Biography Section
Biography and Education
Christopher R. Brown serves as Associate Professor in the Political Science Department at Texas State University, where he focuses on legal studies and public administration. He completed his undergraduate studies at Northwestern University in Evanston, Illinois, and his graduate work in law and public administration at the University of Texas at Austin. Before arriving at Texas State University he served as a judicial clerk to the Texas Court of Appeals for the Eighth Judicial District, the United States District Court for the Western District of Texas, litigated on behalf of the Texas Attorney General's Office in federal and state courts, served as an air and water quality attorney for the Texas Commission on Environmental Quality, instructed third-year law students in Tulane Law School's environmental law clinic, and worked on surface water environmental flow issues for the National Wildlife Federation.
Teaching Interests
Created and received approval for course entitled Environmental Litigation, which which will offer students an in-depth analysis of the nexus between environmental and administrative law and the resulting issues unique to this area that must be addressed to take an environmental case to court at the pretrial, trial, and appellate levels. This course will walk students through the process of researching, drafting, filing, and litigating an environmental citizen's suit under a federal environmental statute such as the Clean Water Act, Clean Air Act, or Resource Conservation and Recovery Act. The course will be offered for the first time in Spring 2024.
Currently developing a new course in local government law designed for public administration students who plan to pursue a career in city management. The course will address topics including but not limited to federal constitutional liability for civil rights violations under 42 U.S.C. section 1983, municipal tort liability under the Texas Tort Claims Act, the attributes of different local government configurations such as a general law city, home rule city, county government,and special purpose district under the Texas Local Government Code, local government duties under the Open Meetings Act and Public Information Act, and competitive bidding requirements under the Texas Civil Practice and Remedies Code.
Teaches public law course on federal and Texas levels. This course focuses in part on the constitutional basis for legislative-executive cooperation to carry out the police powers doctrine under Article I, section 8 of the Constitution: government's duty to further the health, safety, and welfare of citizens. The course also emphasizes statutory construction and the manner in which police power-based legislation transfers responsibilities to agencies, the statutory principles that govern the function of agencies, the principles of judicial review over agency decision making, and the overriding concern for due process in agency functions.
Teaches course on Texas water law and policy. This course provides an in-depth treatment of Texas surface and groundwater law; statewide water planning under the Texas Water Development Board's State Water Plan; statewide groundwater regulation as it exists in tension with takings law; state strategies to indrease the water supply and to decrease per capita consumption through strategies such as conservation, desalination, direct and indirect reuse; reservoir construction. The course addresses the pervasive and critical problems for state water policy posed by climate change, which casts into doubt the state's ability to calculate surface and groundwater availability, supply through saltwater intrusion, promises to harm groundwater, threatens to harm surface water availability through evaporation, and creates a megadrought of prolonged duration that decreases the available water from all sources.
Teaches course on advanced civil litigation based on the Texas rules of civil procedure and evidence. Advanced Litigation assumes a jury trial under Texas law, and emphasizes the kind of work a paralegal assistant would likely do in such a context. We focus primarily on Texas
pretrial
civil procedure and the rules of evidence: elements required for a valid petition, original answerm affirmative defenses, defenses, pleas to the jurisdiction, special exceptions, answers, written discovery,electronic discovery, the rules of evidence, depositions, motions for summary judgment, and pretrial conferences. We cover jury selection, opening argument, putting on the case in chief, motion for directed verdict, making and preserving objections, closing argument, the verdict, and posttrial motions.
Has taught courses on legal drafting.This course offers an intensive review of grammar and style in the legal context, the differing writing styles associated with different phases of litigation, and legal citation form.
Has taught three different versions of the social legislation course: federal employment discrimination statutes, federal environmental justice laws, and the federal Voting Rights Act. These courses each provided an in-depth analysis of the statute at issue, the types of claims plaintiffs can pursue under each statute, and an analysis of the impact each form of litigation likely has,.
Research Interests
See Professional Interests.
Research and Scholarly Interests:
Selected Scholarly/Creative Work
Brown, C. R. (2020). The Special Purpose District Reconsidered: The Fifth Circuit's Recent Declaration that the Edwards Aquifer Authority is a Special Purpose District under the Voting Rights Act, and the Tortured History that Led to That Decision. Hastings Environmental Law Journal, 27(1). Retrieved from https://repository.uhastings.edu/hastings_environmental_law_journal.

Rahm, D., Brittain, V., Brown, C., Garofalo, C., Rangarajan, N., Shields, P., & Yun, H. J. (2015). Exploring the demand for PhDs in public affairs and administration. Journal of Public Affairs Education, 21(1), 115–128.

Brown, C. R. (n.d.). A Litigious Proposal: A Citizen's Duty to Challenge Climate Change in the Courts. In P. G. Harris (Ed.), Ethics, Environmental Justice, and Climate Change (pp. 385–457). 10 Heatherley Road, Camberley, Surrey,GU15 3LW UK: Edward Elgar Publishing.

Brown, C. (2013). Proposed CAFO information Disclosure Rules and Their Potential to Improve Water Quality. Arizona Journal of Environmental Law and Policy, 4(5). Retrieved from https://www.ajelp.com

Brown, C. (2013). Dairy Discharges: How Misguided Federal Decisions on Surface Water Quality Also Harm New Mexico's Tributary Groundwater. New Mexico Law Review, 42(2).
Selected Awards
Award / Honor Recipient: Alpha Chi National Honor Society Favorite Professor, Alpha Chi National Honor Society.

September 1, 2015 - Present

Award / Honor Recipient: National First Place Winner, Cormac McCarthy parody fiction writing contest: "Not Cormac".

January 1, 1999

Award / Honor Recipient: Presidential Management Internship Program: accelerated honors program for federal agencies.

January 1, 1995

Award / Honor Recipient: International Parliamentary Debate Championship, Trinity College, Dublin, Ireland.

January 1, 1993

Award / Honor Recipient: Gibbs and Ratliff Endowed Moot Court Competition, University of Texas School of Law.

January 1, 1992
Selected Service Activities
Co-Chair
"Common Experience" and "Discourse in Democracy" Event: "Echoes of Flint: Water Quality Threats to Texas Cities."
September 24, 2019
Co-Chair
Boy Scouts of America Troop 7414 Austin, Texas
December 5, 2021-Present
Member
Observation Policies Committee
November 1, 2021-Present
Member
Faculty Search Committee (Constitutional Law Tenure Track Position)
September 9, 2021-Present
Title IX Hearings Coordinator
Title IX Trainings and Hearings
March 3, 2021-Present