Faculty Profile for Benjamin Alden Reed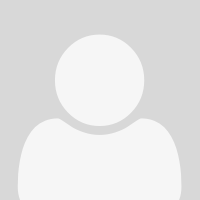 Benjamin Alden Reed
Senior Lecturer — English
Senior Lecturer — English
FH 215
phone: (512) 245-7675
Selected Scholarly/Creative Work
Reed, B. A. (2021, January). The Interpretation of Dreams. The Adroit Journal. United States: Adroit. Retrieved from https://theadroitjournal.org/issue-thirty-six/ben-reed-prose/

Reed, B. A. (2021, May 6). Responding to School Shootings: Six Proposals, and Some Anticipated Drawbacks. Failbetter. Richmond, VA, United States. Retrieved from https://www.failbetter.com/content/responding-school-shootings-six-proposals-and-some-anticipated-drawbacks

Reed, B. A. (2018, December). The Word Made Flesh. Southern Humanities Review. Auburn, AL, US: Auburn University.

Reed, B. A. (2018, September 17). The Trump Administration Has Finally Brought Us to Dystopia. The Millions. New York, NY, US: Publishers Weekly. Retrieved from https://themillions.com/2018/09/the-trump-administration-has-finally-brought-us-to-dystopia.html

Reed, B. A. (n.d.). Technologies of Instant Amnesia: Teaching Kurt Vonnegut's 'Harrison Bergeron' to the  Millennial Generation. In Short Story Criticism: Kurt Vonnegut. Layman Poupard.
Selected Service Activities
Co-Chair
Reduced Textbook Cost (Departmental) Committee
August 20, 2021-December 31, 2021
Member
IA/TA Hiring Committee
January 1, 2021-December 31, 2021
Member
Sophomore Literature Commitee
January 1, 2020-December 31, 2020
Member
IA/TA Hiring Committee
January 1, 2020-December 31, 2020
Editor
Arcadia Magazine
August 1, 2015-Present