Faculty Profile for Dr. Richard A Earl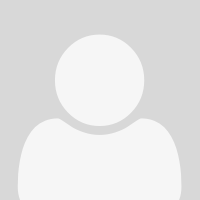 Dr. Richard A Earl
Distinguished Professor Emeritus — Dept of Geography & Environmntl Studies
ELA 365
phone: (512) 245-3204
Biography Section
Biography and Education
I spent my first 20 years living in San Pedro, CA, the port city for Los Angeles. After two years in the U.S. Army, I completed my bachelors at UCLA and masters at Cal St. Northridge. I earned by Ph.D. in Physical Geography at Arizona State University. Prior to coming to Texas State University in 1991, I taught at New Mexico State University and Bowling Green State University, OH.
Teaching Interests
Physical Geography, Geomorphology, Water Resources, Environmental Studies
Research Interests
Stream Processes, environmental change, water resources
Selected Scholarly/Creative Work
Andrievskikh, D., Lopez, C., & Earl, R. A. (2019). Awareness of College Students to Regional Flood Hazards. Papers in Applied Geography. https://doi.org/DOI:    10.1080/23754931.2019.1694966

Earl, R. A. (2018). Aden Lava Flow Dona Ana County, NM. In New Mexico Geological Society Guidebook, 69th Field Conference:  Las Cruces Country III (Vol. 69, pp. 197–202). New Mexico Geological Society.

Earl, R. A. (2018). Precipitation to Peak Streamflow Relationships on Headwater Streams in the Texas Hill Country. Geographical Bulletin, 59, 87–102. Retrieved from n/a

De Hon, R. A., & Earl, R. A. (2018). Reassesment of Features in the Aden Crater Lava Flows, Dona Ana Co., New Mexico. New Mexico Geology, 40, 17–26.

Earl, R. A. (2017, March). Water Budget. In International Encylclopedia of Geography (Vol. XIV, pp. 706–709). Wiley Blackwell.
Selected Awards
Award / Honor Recipient: Distinquished Teaching Achievement Award, National Council for Geographic Education.

October 2003 - Present

Award / Honor Recipient: Favorite Professor Award, Alpha Chi Honor Society.

January 1, 2015 - May 1, 2019

Award / Honor Recipient: Faculty Advisor, Presidential Honors Chapter, Gamma Theta Upsilon, Internaitonal Geography Honor Society.

August 1, 2014 - May 1, 2015

Award / Honor Recipient: Richard Wayne Simmons Geography Advocate Award, Dept. of Geography, Texas State University.

August 1, 2014 - May 1, 2015
Selected Service Activities
Member
Technical Advisory Board, Hill Country Alliance
2007-Present
Reviewer / Referee
Southwestern Geographer
2006-Present
Co-Chair
Board of Directors, Upper San Marcos Watershed Flood Control District
January 1, 2003-Present
Member
Board of Directors, United Campus Ministry, Texas State Univeristy
January 1, 2003-Present
Reviewer / Referee
Papers in Applied Geography
1998-Present