Faculty Profile for Dr. T Edwin Chow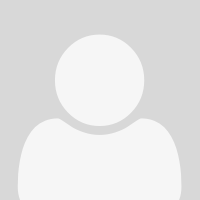 Dr. T Edwin Chow
Professor — Dept of Geography & Environmntl Studies
ELA 139
phone: (512) 254-3200
Biography Section
Research Interests
Geocomputation
Dynamic population estimation
Big data analytics
Selected Scholarly/Creative Work
Suh, T., & Chow, T. E. (2021). Developing a digital marketing tool for ethnic ventures' mixed business model and market-shaping: A design scientific approach of web demographics. Industrial Marketing Management, 93, 10–21.

Chow, T. K. E., Choi, Y., Yang, M., Mills, D. A., & Yue, R. P. (2020). Geographic pattern of human mobility and COVID-19 before and after Hubei Lockdown. Annals of GIS. https://doi.org/https://doi.org/10.1080/19475683.2020.1841828

Szpakowski, D. M., Jensen, J., Chow, T. E., & Butler, D. R. (2023). Assessing the use of Burn Ratios and Red-Edge Spectral Indices for Detecting Fire Effects in the Greater Yellowstone Ecosystem. Forests, 14(7), 1508. https://doi.org/doi.org/10.3390/f1407150

Clark, A., Lasode, M. K., Mortuza, B. A. K., & Chow, T. K. E. (n.d.). Site Assessment for New Fire Stations: A Case study in Austin, Texas. Southeastern Geographers.

Dede-Bamfo, N., Chow, T. K. E., & Ekeanyanwu, C. (n.d.). Local perspective on spatial accessibility to market in the Afram Plains, Ghana. Nathaniel Dede-Bamfo.
Selected Awards
Award / Honor Recipient: Favorite Professor honor, Alfred H. Nolle Chapter of Alpha Chi National Honor Scholarship Society.

November 2018
Selected Grants
Chow, Tzee Kiu E. Study Abroad Program: Geographies of HK, Program Development Mini Grant, Texas State University, $2571. (Funded: October 1, 2019 - February 29, 2020). Grant.
Chow, Tzee Kiu E (Principal), Yan, Yan (Co-Principal). Get the Big Pictures: Flood Analytics Using Big Multimedia Data, Texas State University, $29916. (Funded: September 1, 2019 - February 28, 2021). Grant.
Chow, T. Edwin (Supporting), Ng, Hoi Kit Michael (Principal), Wong, Wing Shun David (Co-Principal), So, Billy K (Co-Principal). Mapping Colonial Justice of Early 20th Century Hong Kong (1900-1941): A Historical GIS Study, Hong Kong Research Grants Council (RGC), RGC General Research Fund (GRF), $125511. (Funded: January 1, 2015 - December 31, 2017). Grant.
Selected Service Activities
Healthy Parks Plan Technical Advisory Team
Trust for Public Land
2018-Present
Treasurer
University Consortium of Geographic Information Science
October 2018-June 2023
Reviewer / Referee
National Science Foundation
October 2022-October 2022
Member
Meadows Chair in Water Conservation Search Committee
August 1, 2021-May 1, 2022
Member
Undergraduate Committee
August 1, 2020-May 1, 2022