Faculty Profile for Dr. Kim Lee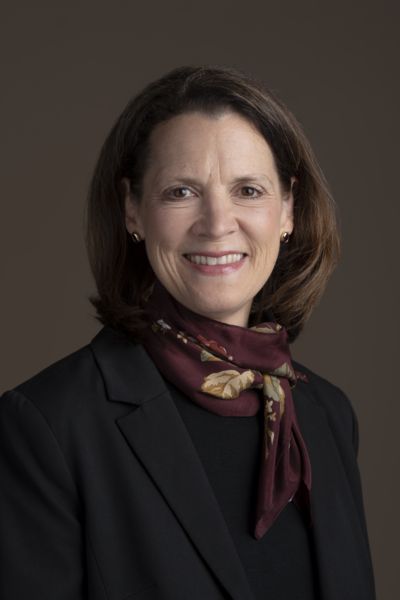 Dr. Kim Lee
Lecturer — School of Health Administration
Lecturer — School of Health Administration
ENC 250
phone: (512) 245-3494
Biography Section
Biography and Education
Kim has held a number of executive leadership positions over the last 30 years. Known for aligning key business objectives with leadership & business culture development, Kim delivers measurable business results from leadership programs across organizations. She has not just coached but has personally built and retained high performance teams by creating, delivering, and measuring the impact of leadership, management, and cultural training.
Kim founded and led the Leadership Development Institute within Harden Healthcare, serving as President. Kim created a culture of leadership within a family of health care companies and set expectations for over 400 company leaders through evidence-based leadership tools and practices she created. Kim developed systems to permeate the culture with the mission, values, and standards of behavior; developed and measured the direct business impact of leadership training programs, led strategic planning sessions, delivered company-wide online learning systems, and coached various leaders throughout the organization. Most importantly, Kim demonstrated a $5.5 M EBITDAM impact from just one of her leadership development programs using data from a 2-year period study.
As a result of her work and influence at Harden Healthcare, Kim was selected as one of the top 20 finalists for "Profiles of Power:Central Texas Women of Influence" by the
Austin Business Journal
, August 2013 and featured in "20 Women Who Have Changed the Face of Medicine" in
Austin MD Magazine
in May 2014.
Prior to her role as President of the Leadership Development Institute, Kim had full P&L responsibility as founder & President of MBS Rehab, offering physical, occupational, and speech-language pathology services in over 25 sites in Texas with responsibility for 300 therapy team members.
Kim has served in various clinical leadership roles since the inception of her career in roles such as National Director of Clinical Training and National Director of Rehabilitation Development for Mariner Healthcare, Corporate Clinical Training Manager with Prism Rehabilitation, and Clinical Services Director for Therapy Management Innovations.
Kim now leads the independent leadership development practice, Treeline Leadership, offering to industry her unique metrics-driven approach to:
-Developing positive & cohesive company cultures
-Aligning leadership & cultural goals with business objectives
-Developing and deliver customized, evidence-based leadership programs
-Delivering solid ROI results on your leadership initiatives
Kim has performed quantitative and qualitative research in the area of team leadership and organizational culture using organizational data and metrics. As an operational business leader, Kim uses the results of that research to deliver real results with real value to organizations, leaders, and managers.
Kim has a doctoral degree (PhD) in Organizational Leadership from the University of Incarnate Word, a graduate degree in Healthcare Administration and Allied Health Education (MSHP/MHA) from Texas State University, and bachelor degrees in Physical Therapy (BSPT), and Biology (BA), from Texas State University and Texas Lutheran University, respectively.
Kim also has earned the recognition as Fellow in the American College of Healthcare Executives (FACHE).
Kim holds certifications in the
Myers-Briggs and True Colors instruments, Leading with the Speed of Trust
through Franklin-Covey, and
Change Essentials
through Red Tree Leadership.
Teaching Interests
Dr. Lee has demonstrated
purpose, expertise, instruction, and facilitation in the course subjects
:
*HA 5300, Healthcare Organization and Delivery
*HA 5346, Strategic Management
*HA 5362 & PT 7474 & PT 7364, Healthcare Organizational Behavior/Theory
*HA 5191, Field Experience Orientation
*HA 5840, Administrative Field Placement
*LTCA 5322, Environmental Management
*LTCA 5324, Personnel Management in LTC
*HA 3309,Ethics in the Health Professions
*HA 3324, Supervisory Management in Healthcare
*Leadership Development, Instruction, and Coaching
*Organizational Design and Culture
*Team Leadership, Collaboration, Interprofessional Teaming, and Theory
*Leadership and Communication Preferences and Assessment (MBTI & True Colors Certified Practicing Administrator)
*Adult Learning and Program Development within Organizations
Dr. Lee has demonstrated
teaching best practices
, as evidenced by course evaluations, program evaluations, students/participants comments, and organizational outcomes in the following areas:
*Student engagement both online and in the classroom
*Integration of innovative classroom exercises, simulations, and discussion
*Commitment to excellence in teaching
*Incorporation of her field consulting work and ongoing experiences with healthcare organizations and leaders into a dynamic classroom setting
Research Interests
Research Agenda for Dr. Kim Lee, PT, MSHP (MHA), PhD, FACHE
Dr. Lee's primary research agenda
includes exploration and writing in the areas of organizational leadership, organizational culture, and strategic management in acute, post-acute, outpatient, ambulatory, non-traditional, and wellness healthcare environments.
Dr. Lee's intent
with research in and between these three very important areas (organizational leadership, organizational culture, and strategic management) is to ultimately help determine best practices/models in healthcare, which will in turn lead to more effective and efficient delivery systems within our state and nation.
Organizational leadership studies
include research and publication in specific topics of servant leadership, team leadership, teaming, perceptions of leadership styles of team leaders, women's styles of leadership, physician leadership, cross-collaborative (of various disciplines and generations) leadership and communication, and spiritual leadership. The impact, influence, and interrelationship of leadership, culture, and strategy on contemporary healthcare trends, changes, and business models are and will be likely and frequently of interest.
The
Organizational Culture studies
includes perception of culture in general; perception of the specific components making up culture by various health care organization team members and disciplines; determinants of culture; leaders' impact on culture; and interrelationship of leadership, culture, and strategic management.
The
Strategic Management
studies include research into tools, practices, effects, and trends of strategic thinking, planning, management, control, execution, and communication within the healthcare organization and within the community being impacted by various healthcare organizations.
Research methods
include associate engagement survey, physician engagement, and organizational evaluation data; various leadership assessments (such as Myers-Briggs Indicator & True Colors data); focus group interviews; case studies; organizational operational results; and systematic literature reviews. This list of methods is not exclusive. Research includes both quantitative and qualitative, frequently mixed design.
Selected Scholarly/Creative Work
Beauvais, B. M., Kruse, C. S., Fulton, L. V., Brooks, M. S., Lee, K. A., Ramamonjiarivelo, Z. H., … Mileski, M. (2021). Testing Kissick's Iron Triangle - Structural Equation Modeling Analysis of a Practical Theory. Healthcare, 9(12), 1753. https://doi.org/https://doi.org/10.3390/healthcare9121753

Fulton, L. V., Beauvais, B. M., Brooks, M. S., Kruse, C. S., & Lee, K. A. (2020). A Publicly Available Cost Simulation of Sustainable Construction Options for Residential Houses  (NOTE:  Discusses human health consequences). Sustainability, 12(7), 2873. https://doi.org/https://doi.org/10.3390/su12072873

Fulton, L. V., Beauvais, B. M., Brooks, M. S., Kruse, C. S., & Lee, K. A. (n.d.). Green for the Environment and Green for the Pocketbook:  A Decade of Living Sustainably.

Fulton, L. V., Beauvais, B. M., Brooks, M. S., Kruse, C. S., & Lee, K. A. (n.d.). A Publicly Available Cost Simulation of Sustainable Construction Options for Residential Houses.

Fulton, L. V., Beauvais, B. M., Brooks, M. S., Kruse, C. S., & Lee, K. A. (2021). Making the Most of Rural Residential Land Construction: A Case Study.
Selected Awards
Award / Honor Recipient: 2021 College Achievement Award for Excellence in Teaching, College of Health Professions at Texas State University.

August 15, 2020 - May 15, 2021

Award / Honor Recipient: Faculty Excellence in Service, Texas State University - College of Health Professions.

August 26, 2019 - August 21, 2020

Award / Honor Recipient: 2020 Presidential Distinction Award for Excellence in Teaching, Texas State University.

August 19, 2019 - August 21, 2020

Award / Honor Recipient: Recognition for Teaching Award of Honor During Spring 2020 COVID-19 Crisis, Alumni Association.

January 20, 2020 - May 15, 2020

Award / Honor Recipient: Dr. Barbara Sanders Service Award, Department of Physical Therapy at Texas State University.

April 25, 2019
Selected Service Activities
Member
SOHA MHA Admission Committee
July 2018-Present
Graduate Advisor
MHA Case Competition Advisor/Coach
January 2016-May 15, 2021
Volunteer
Service Ministry Helping International Students with Written and Spoken English
August 6, 2021-Present
Member
Ongoing COVID-19 and Budgetary Response Town Hall Meetings
March 1, 2020-Present
Member
BHA Orientation Attendance and Presentation on Emotional Intelligence
August 30, 2019-Present