Faculty Profile for Dr. Danette L Myers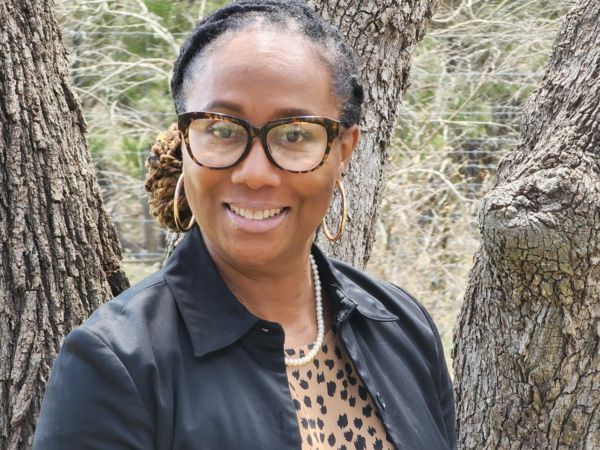 Dr. Danette L Myers
Assistant Professor — Dept of Health Information Management
SON 204
phone: (512) 716-2846
Biography Section
Biography and Education
I earned my Bachelor of Science in Health Information Management (HIM) from Southwest Texas State University in San Marcos Texas now known as Texas State University. I worked in the HIM field for about four years transitioning to the Facility Privacy Officer at South Austin Hospital in Austin, Texas. During that time, I earned a Masters in Business Administration (MBA). In 2006, I joined the Texas State HIM Department with primary areas of teaching in HIM Department Management and Medical Terminology. I later became the lead faculty in the HIM Practicum and Seminar courses taken by the seniors during their internship semester. I hold a certification as a Registered Health Information Administrator (RHIA)
After 16 years of teaching, as well as being involved in student advising and leadership development here at Texas State University State, I earned my doctorate degree in Adult Professional Community Education (August 2019). My research interest and focus study explored the communication strategies used/ preferred by older Black women during their healthcare encounters. Future research includes the impact/ influence of healthcare literacy of this population as life-long learners.
Currently I am an Assistant Professor and the BSHIM Program Director with continued teaching, service, and research responsibilities.
Teaching Interests
Teaching leadership and management skills of future HIM professionals.
Research Interests
* Explore and identify better communication strategies utilized by healthcare professionals when serving the elderly/older generation (women).
* Healthcare literacy.
* Implementing research findings into the classroom curriculum to prepare/develop future healthcare professionals.
Selected Scholarly/Creative Work
Myers, D. L., & Trad, M. L. (2021). Narraties of Older Black Women Communicating with Health Care Professionals. Radiation Therapist, 30(1), 8–18.

Myers, D. L. (2012). Health Information Management. In Hospitals:  What they are and how they work.
Selected Awards
Award / Honor Recipient: Annual Program Assessment Report (APAR), Tx State BSHIM Program.

April 15, 2022 - August 25, 2022

Award / Honor Recipient: 2022 Chair's Appreciation Award, HIM Department.

August 23, 2022

Award / Honor Recipient: College of Health Professions 2021 College Achievement Award for Excellence in Scholarly/Creative Activities., Health Professions.

August 2020 - August 20, 2021

Award / Honor Recipient: Named by a student as having contributed significantly to her Academic Career.

2019

Award / Honor Recipient: Named by a student as having contributed significantly to her Academic Career.

2017
Selected Service Activities
BSHIM Program Director
BSHIM Program Director
January 16, 2022-Present
Undergraduate Advisor
Women of Gold Student Organization
August 2019-Present
Undergraduate Advisor
HIM Student Organization Advisor
2010-Present
Faculty Senator
Faculty Senator College of Health Professions
June 2021-May 2022
Member
Texas State University Ombudsperson Interview Committee
April 6, 2022-April 6, 2022