Faculty Profile for Dr. Rodney E Rohde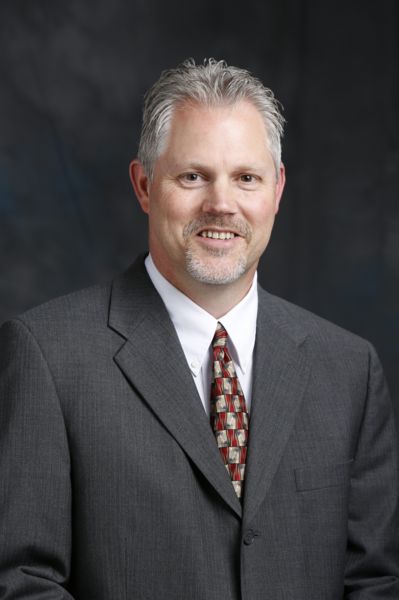 Dr. Rodney E Rohde
Program Chair - Professor — Clinical Laboratory Science
ENC 363
phone: (512) 245-3500
Biography Section
Biography and Education
Rodney E. Rohde, Ph.D., M.S., SV, SM(ASCP)CM, MBCM, FACSc received his Bachelor of Science (microbiology) and Masters (Biology, emphasis in virology) degrees from Southwest Texas State University (now Texas State University). Dr. Rohde received his Ph.D. in Education in 2010 (Adult Professional Community Education) with a focus on Methicillin Resistant Staphylococcus aureus (MRSA) from Texas State. He received the honor of Fellow of the Association of Clinical Scientists (FACSc) in 2017.
Dr. Rohde is a University Distinguished Professor, Regents' Professor and Chair for the Medical Laboratory Science Program in the College of Health Professions at Texas State University. He served as Associate Dean of Research (2011-2018) for his college and is a clinical assistant professor (joint appointment, non-paid) at Texas Tech University Health Sciences Center, School of Allied Health Sciences, Department of Laboratory Sciences & Primary Care, Clinical Laboratory Science Program. Dr. Rohde is the Associate Director for the Translational Health Research Center and has been the recipient of numerous teaching, research, and service awards, including the 2017 Global Citizenship Alliance Global Fellow, 2017 Everette Swinney Faculty Senate Teaching Award, 2016 Texas State Alumni Association Teaching Award of Honor and the 2015 Mariel M. Muir Mentoring Award. Additionally, Dr. Rohde continues to enjoy being an adjunct associate professor of biology in the nursing program for Austin Community College where he received the 2015 Teaching Excellence Award, as well as the John and Suanne Roueche Excellence Award (national award) for Teaching. He holds certifications as a Specialist in Virology, Specialist in Microbiology, and Molecular Biologist from the American Society for Clinical Pathology.
Rodney spent a decade as a public health microbiologist and molecular epidemiologist with the Texas Department of State Health Services (DSHS) Bureau of Laboratories and Zoonosis Control Division prior to his academic career, including two terms as a CDC Visiting Scientist. While there, Dr. Rohde helped establish the DSHS laboratory as an internationally recognized regional reference laboratory for rabies typing. He also participated in the internationally successful Oral Rabies Vaccination Program that helped eliminate canine rabies from parts of Texas. Rodney received the prestigious J.V. Irons Award for Scientific Excellence from the DSHS Bureau of Laboratories for his efforts in rabies control and prevention.
Dr. Rohde has published over 80 research articles and abstracts, two books and is a highly sought keynote presenter with over 100 international, national, and state conference presentations. His two books focus on Methicillin Resistant
Staphylococcus aureus
(MRSA) adaptation and Clinical Considerations in Rabies, respectively. In recent years, he has become a globally viral author subject matter expert utilizing invited articles, TEDx talks, podcasts, video casts and interviews to enhance science communication and translational health research literacy in public health, healthcare and the medical laboratory environment. During the #SARSCoV2 / #COVID19 pandemic, Doc R is the #1 quoted Texas State subject matter expert and has conducted over 150 interviews for podcasts, TV, newspapers, and internet sites as well as delivered dozens of webinars and workshops at the international, national, state, and local levels. He has received numerous awards and honors during his career, and most recently, added to The Pathologist's PowerList 2020 and 2022 (global award), 2022 Cardinal Health Laboratory Excellence [global Advocacy] and an ASCP Career Ambassador.
In 2012, Dr. Rohde's research with Healthcare Associated Infections (HAIs) was selected as part of the Texas State Rising Star video series. The video clip was part of an ESPN clip highlighting the university, as well as being featured in HillViews and Texas Monthly. In 2015, he was named as one of the "Top 20 Professors of Clinical Laboratory Science You Should Know and is an invited 2016 TEDx presenter highlighting his profession.
Dr. Rohde also serves as a Consulting Editor for Clinical Laboratory Science, Associate Editor for BMC Research journal and as a reviewer for CLS, Emerging Infectious Diseases, and International Journal of Molecular Sciences journals. He has been an invited reviewer for numerous clinical microbiology and molecular diagnostic textbooks. Dr. Rohde is a subject matter expert in rabies and MRSA, as well as other public health and clinical laboratory topics. Dr. Rohde serves or has served on numerous advisory boards, including the Healthcare Environmental Disinfection Advisory Board with Johnson and Johnson, Cleanint Advisory Board, PerfectClean (UMF), Emist. He serves as Co-editor, Virology and Microbiology as well as regular contributing author for InfectionControl.tips These appointments focus on impacts of the healthcare environment on HAIs, including how the hospital environment contributes to HAIs, common infectious agents, how they spread, and environmental contributors to morbidity and mortality. They represent a broad multidisciplinary group focusing on understanding gaps in current evidence, policy, and practice, and discussing how to encourage change in beliefs and behaviors relative to each of these aspects, to ultimately reduce HAIs and improve patient outcomes. He also serves on a number of other international, national and state Advisory Boards in the realm of healthcare associated infections, infection control/prevention, and other CLS task force. He is the current Past-President of the Texas Association for Clinical Laboratory Science and a microbiology advisor of the International Federation of Biomedical Laboratory Scientists.
For more specific information about his projects, see: http://rodneyerohde.wp.txstate.edu/
https://www.researchgate.net/profile/Rodney_Rohde/
https://www.linkedin.com/in/rodneyerohde
Follow me on Twitter: @RodneyRohde
Rodney enjoys spending time with his wife Bonnie and children – daughter Haley and son Landry. Professor Rohde is passionate about teaching and mentoring students towards productive and exciting careers in clinical laboratories. He also enjoys incorporating advocacy, leadership, research, and integrity into his student's and colleagues' educational experience and challenging them to strive for lifelong learning.
Teaching Interests
Microbiology, Molecular diagnostics, Medical Laboratory Science, Public health
Research Interests
Antibiotic resistant microbes continue to be a major threat to both healthcare and community. Healthcare associated infections (HAIs) have become increasingly difficult to manage. My research with HAIs primarily examines MRSA prevalence in environments and diverse populations, while also examining how people learn and adapt to the condition. I also continue to conduct research in the zoonotic realm, primarily rabies. My teaching and research are integrated between clinical microbiology & MDx.
Selected Scholarly/Creative Work
Rohde, R. E. (2022). Monkeypox: What We Do and Don't Know About Recent Outbreaks. Bugs and Drugs, (Online). Retrieved from https://asm.org/Articles/2022/May/Monkeypox-What-We-Do-and-Don-t-Know-About-Recent-O

Rohde, R. E. (2022). What is monkeypox? A microbiologist explains what's known about this smallpox cousin. The Conversation. Retrieved from https://theconversation.com/what-is-monkeypox-a-microbiologist-explains-whats-known-about-this-smallpox-cousin-183499

Rohde, R. E. (2022). Antimicrobial Resistance: A Review of a Broad-Spectrum Problem and Future Needs. InfectionControl.Tips. Retrieved from https://infectioncontrol.tips/2022/04/27/antimicrobial-resistance-a-review-of-a-broad-spectrum-problem-and-future-needs/

Weigum, S. E., & Rohde, R. E. (2021). Nucleic Acid-Based Analytic Methods for Microbial Identification and Characterization. In Bailey & Scott's Diagnostic Microbiology. St. Louis, Missouri: Elsevier Inc.

Weigum, S. E., & Rohde, R. E. (2021). Overview of the Methods and Strategies in Virology. In Bailey & Scott's Diagnostic Microbiology. St. Louis, Missouri: Elsevier Inc.
Selected Awards
Award / Honor Recipient: American Society of Clinical Pathologists (ASCP), Career Ambassador Hall of Fame, ASCP.

October 2021

Award / Honor Recipient: Robin H. Mendelson, ASCLS.

June 29, 2021 - June 30, 2021

Award / Honor Recipient: The Pathologist's Power List 2020, The Pathologist magazine.

2020

Award / Honor Recipient: The Pathologist's Power List 2022, The Pathologist magazine.

2022 - Present

Award / Honor Recipient: Regents' Professor, Texas State University System.

2021 - Present
Selected Grants
Stigler Granados, Paula Elaine (Principal), Rohde, Rodney E (Other). Building an ECHO model to increase awareness and prevention of Chagas Disease in South Texas, UTHealth San Antonio ReACH and IIMS, Institutional (Higher Ed), $14495. (Submitted: January 14, 2019, Funded: March 15, 2019 - Present). Grant.
Rohde, Rodney E. ASCP 2021 Travel Grant for Annual Meeting - $1500.00, ASCP, American Society of Clinical Pathologists, $1500. (Funded: October 30, 2021). Grant.
Rohde, Rodney E. Honorary Professor Research Award, Center for International Studies, Texas State University, $500.00. (Funded: June 2019). Grant.
Rohde, Rodney E. PI, ASCP 2021 Travel Grant for Annual Meeting - $1500.00, ASCP, American Society for Clinical Pathology organization, $1500. (Funded: June 2022). Grant.
Kisi, Krishna P (Principal), Rohde, Rodney (Co-Principal), Ari, Arzu (Co-Principal). Workplace Safety and Health Training on Infectious Diseases, Including COVID-19, U.S. Department of Labor, Federal, $200000. (Funded: September 30, 2021 - March 31, 2023). Grant.
Selected Service Activities
Editorial Review Board Member
Contagion – Infectious Diseases Today
August 25, 2022-Present
Scientific Advisory Board member
Lumageis, Inc.
June 1, 2022-Present
Member
American Society of Clinical Pathologists (ASCP) - ASCP Workforce Steering Committee
April 15, 2022-Present
Ambassador
Global Biorisk Advisory Council (GBAC)
April 1, 2022-Present
Member
American Society of Clinical Pathologists (ASCP) - Virtual Pathology Grand Rounds team
December 1, 2021-Present