Faculty Profile for Holly Hale Sterling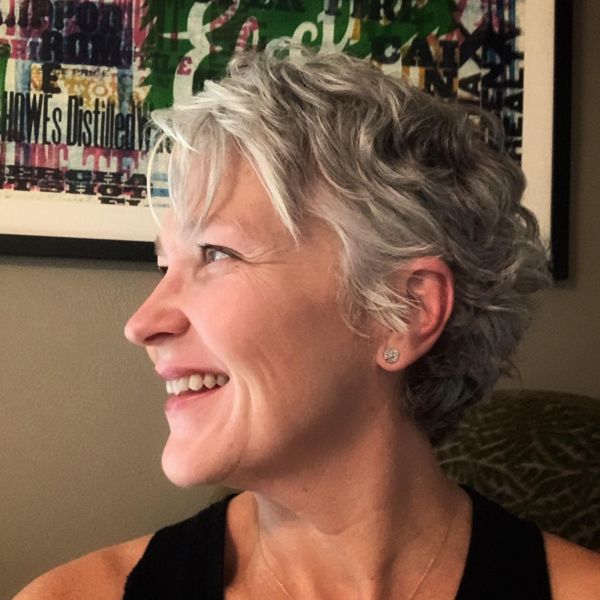 Holly Hale Sterling
Associate Professor — School of Art and Design
JCM 3106
phone: (512) 245-8133
Biography Section
Biography and Education
Holly Sterling is an Associate Professor of Communication Design. After graduating with a BFA from Middle Tennessee State University, she worked as an art director and creative lead for the Tombres Group, The Drawing Room, A. Richard Johnson, Stone + Ward, Undercover Books, and Y&R SicolaMartin. Her client roster included firms such as IBM, Dell, Motorola, Nickelodeon Network, Ruby Tuesday, The Rockefeller Foundation, and TCBY. After joining Texas State in 1995, she has continued to remain active as a creative strategist and pro bono designer partnering with area firms to work with clients including: Pervasive Software, Texas Department of Health Services, Glaxo Smith Kline, Abbott Spine/Zimmer, Motive, Profitfuel, Ivyworldwide, The Phoenix Center, American Cancer Society, Girlstart, etc.
Teaching Interests
Integrated campaigns, social campaigns, brand communications
Selected Scholarly/Creative Work
Earthly Labs Promotional Videos. Earthy Labs. Corporate. February 2021 - November 2021, Video/Social Media.
Presentation for The Exchange. Earthy Labs Promotion Videos. Corporate. June 2021 - August 2021, Digital.
eNewsletter Content. Texas Hotel Lobby Association. Corporate. May 2021 - August 2021, Digital.
14th Annual Fundraising Gala. Phoenix Center Fundraiser. Foundation. January 2021 - February 2021, Digital and Print.
Branding guidelines. Fortafy. Corporate. June 2020 - August 2020, Digital.
Selected Awards
Award / Honor Recipient: Alpa Chi Favorite Professor.

2016

Award / Honor Nominee: Big Wig, Austin Advertising Federation.

2016

Award / Honor Recipient: Alpha Chi Favorite Professor Award.

2015

Award / Honor Nominee: Big Wig Nominee.

2015

Award / Honor Nominee: "Big Wig" Teacher of the Year, Austin Advertising Federation.

2014
Selected Service Activities
Member
Visiting Professor Search Committee
2021-2021
Member
ComDes Recruiting/Outreach Committee
August 2020-2021
Member
Art and Design Presidential Excellence Awards
January 2020-2021
Member
Art and Design Lecture Series
January 2018-2021
Adjudicator
IPPA Judge (International iPhone Photography Judge)
2015-2021