Faculty Profile for Neil Patrick Stewart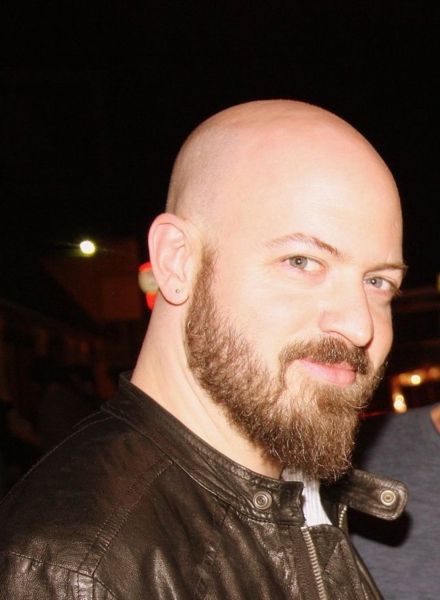 Neil Patrick Stewart
Asst Professor of Practice — Department of Theatre & Dance
phone: (917) 434-2348
Biography Section
Biography and Education
Neil Patrick Stewart is a proud member of the acting faculty at Texas State, as well as an actor, writer, and decorated director. He holds an M.F.A. in acting from the world-renowned American Repertory Theatre/Moscow Art Theatre Institute for Advanced Theatre Training (A.R.T.) at Harvard University, and a B.A. in theater from Wesleyan University. Recent directing credits include: Volleygirls: the Musical in New York City, and Gainesville, FL, the world-premieres of Shiner in both Los Angeles and NYC, and The Elephant Man in LA (nominated for four Ovation Awards, including best production and best direction). Neil was a founder and creative director of Back House Productions in NYC, which helped push over 40 projects from page to stage, including Broadway's smash hit In the Heights (for two years of its workshop development process, Neil was co-director of the musical). Recent acting credits include four separate tours/ engagements of Julius Caesar in Cambridge, MA, and multiple cities in France, and four separate tours/ engagements of Jean Genet's Splendid's, in NYC, Bogota, Colombia, Seoul, South Korea, and multiple cities in France. Neil is the associate artistic director (as well as a founder and member of the acting faculty) of The Performing Arts Project, a cutting-edge national musical theatre training intensive for outstanding high-school and college-aged students, which takes place every summer, and he was a member of the acting faculty of the Broadway Theatre Project for over a decade. At Texas State, his directing credits include Amber Jar Chrysanthemum, Tales of the Lost Formicans, the 2014, 2015, and 2016 BFA Acting Showcases, the Playwrights' Lab productions of both From A to Double-D and Flood, and The 25th Annual Putnam County Spelling Bee on the Patti Strickel Harrison mainstage, and he appeared in the new play Imagine That on the PSH Foundation Studio stage, and as Oberon in the Texas State production of A Midsummer Night's Dream, presented on the Harrison mainstage and directed by Dr. Chuck Ney. Neil is an author and a former professional writer, with two books on the shelves of major bookstores: Fact. Fact. Bullsh*t! and Headlines! Headlines! Headlines?, and hundreds of articles published in magazines.
Selected Scholarly/Creative Work
actor, JULIUS CAESAR. 2008 - 2019.

Performances:

2017 Le Quartz (Scène nationale de Brest), Brest, France.
XIII Festival Iberoamericano de Teatro de Bogotá. 2012 William Shakespeare Cultural Center, Bogotá, Colombia.
2011 Théâtre Dijon Bourgogne, Dijon, France.
2011 Théâtre National de Bordeaux en Aquitaine, Bordeaux, France.
2011 Théâtre de Saint Quentin en Yvelines, Montigny-le-Bretonneux, France.
2010 Théâtre Gérard Philipe, Saint Denis, France.
2009 Centre Dramatique National d'Orléans, Orléans, France.
2009 Maison des Arts de Créteil, Créteil, France.
2009 Le Cadran, Evreux, France.
2009 La Comédie de Clermont-Ferrand, Clermont-Ferrand, France.
2009 Comédie de Reims, Reims, France.
2009 Théâtre de Lorient, Lorient, France.
2009 American Repertory Theatre, Cambridge, MA.
2019 Power Center, University of Michigan, Ann Arbor, MI.
2019 Zellerbach Hall, University of California, Berkeley, Berkeley, CA.

creator, director, writer, designer, Amber Jar Chrysanthemum. 2022.

Performances:

Texas State University Dept of Theatre & Dance 22-23 production season. November 8, 2022 - November 19, 2022 PSH Foundation Studio Theatre, Texas State University.

writer, director, Johnny Depp. 2021.

Performances:

The Performing Arts Project. July 2021 Zoom.

director, 80s Television Dub Project. 2021.

Performances:

The Performing Arts Project. July 2021 Zoom.

director (for the first phase only), HAIR. 2021.
Selected Awards
Award / Honor Recipient: Texas State University C3 center's 2016 CoSearch conference award.

2016

Award / Honor Recipient: 2013 "Best of Fest," "Best Ensemble," and "Most Promising New Musical" for VOLLEYGIRLS: THE MUSICAL, New York Musical Theatre Festival.

2013

Award / Honor Nominee: Best Director, New York Musical Theatre Festival.

2013

Award / Honor Nominee: Ovation Award, "Best Director," "Best Production," THE ELEPHANT MAN, LA STAGE Alliance.

2012
Selected Service Activities
Member
Faculty Search Committees
2016-Present
Artistic Director
BLUEPRINT summer musical theatre intensive
2016-Present
Participant
Directing productions in the theatre department
2014-Present
Participant
Theatre Department Season Auditions
2014-Present
Member
Season Selection Committee
2014-Present