Faculty Profile for Amanda Rose Evans McCorkle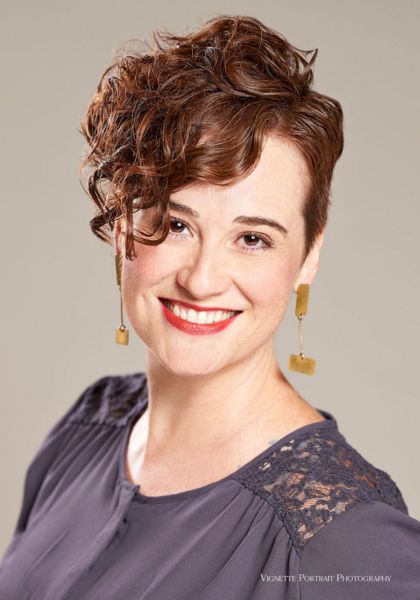 Amanda Rose Evans McCorkle
Lecturer — Department of Theatre & Dance
JOW B178
phone: (512) 245-2949
Biography Section
Biography and Education
Amanda McCorkle, MFA, is an award-winning choreographer, performer and teacher from Austin, Texas. She holds a Bachelor of Science degree in Dance from Texas State University, and a Master of Fine Arts degree in Dance from Texas Woman's University.
Amanda has performed the works of talented choreographers such as: Erick Hawkins, Maureen Freehill, Sarah Gamblin, Caroline Sutton, Andrea Ariel, Sally Jacques, Ellen Bartel, and Rosemary Candelario. In 2006 she became a founding member of the Shay Ishii Dance Company. She has performed nationally and internationally at venues such as the Edinburgh Fringe Festival in Scotland, and at the 92nd Street Y in New York City. Her choreography has been commissioned and performed in many different settings including Bedford, England, The Scotland Fringe Festival, The Austin Fringe Festival, the American College Dance Festival, the Exchange Choreography Festival in Oklahoma, and many more. She is currently a Lecturer in the Dance Division at Texas State University.
In 2017, Amanda founded Art in the Park and has served as Artistic Director since. This annual series is a collection of multi-disciplinary, site-specific works that strive to emphasize the human connection to nature and felt sense of place that is often forgotten in today's world.
Currently, Amanda's research interests are centered around teaching movement integration from a somatic perspective. She is committed to celebrating the value and beauty of every body, and to facilitating movers in their experiential journey through the body.
Selected Scholarly/Creative Work
Dancer, Blue Study. October 15, 2021 - October 2022.
Choreographer, Mare Crisium. October 27, 2022 - October 30, 2022.

Performances:

Contemporary Choreographers' Collective. October 27, 2022 - October 30, 2022 Queen's Hall, Port of Spain, Trinidad.

Dancer and Choreographer, TXST Next. July 2021.
Choreographer, Fricatives and Sibilants. June 2019.

Performances:

Choreographers' Festival. June 2019 University of Bedford, Bedford, UK.

choreographer, TransPecos. June 6, 2017.

Performances:

Bedfordshire Festival of Dance. June 6, 2017 University of Bedfordshire, Bedford, UK.
Selected Service Activities
Head of BA in Dance
Head of BA in Dance
August 2021-Present
Officer
Assistant Executive Director, Board of Directors, Shay Ishii Dance Company
January 2021-Present
Officer
Whole Movement Center's International Somatic Training
January 2022-December 2022
Organizer
Student Dance Concert
October 2020-Present
Member
Board of Directors, Shay Ishii Dance Company
January 1, 2020-Present