Faculty Profile for Dr. Christine Norton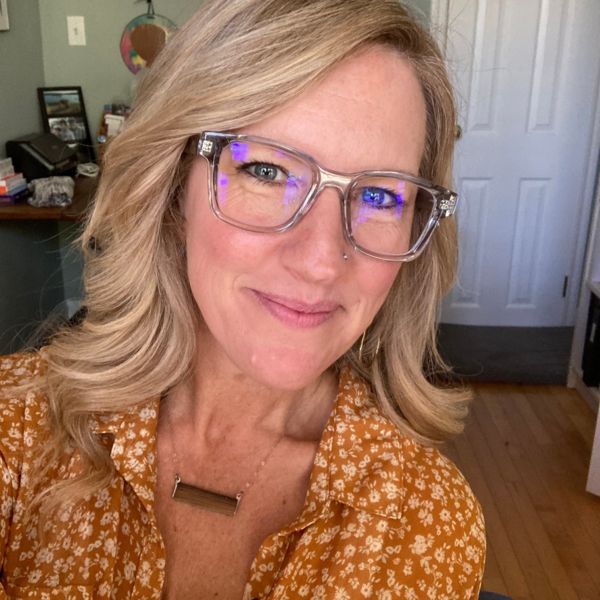 Dr. Christine Norton
Professor — School of Social Work
ENC 150
phone: (512) 245-4562
Biography Section
Biography and Education
Dr. Christine Lynn Norton received her Ph.D. in Social Work from Loyola University Chicago. She has a Master of Arts in Social Service Administration from the University of Chicago and a Master of Science in Experiential Education from Minnesota State University-Mankato. She is a Licensed Clinical Social Worker and a Board Approved Supervisor in the State of Texas. She has over 20 years of experience working with youth and young adults in a variety of settings including therapeutic wilderness programs, juvenile justice, schools, mentoring and campus support programs. She has taught as adjunct faculty at The University of Denver, Prescott College, and Naropa University. Her areas of practice and research interest and expertise are in positive youth development; innovative interventions in child and adolescent mental health; adventure therapy; outdoor behavioral healthcare; experiential education; foster care support in higher education; and international social work. Dr. Norton is a Research Scientist with the Outdoor Behavioral Healthcare Center and she helped launch Foster Care Alumni Creating Educational Success (FACES) at Texas State. She is the Foster Care Liaison Officer to the Texas Higher Education Coordinating Board, and is the founder of the Foster Care Adventure Therapy Network, an international group of programs and practitioners who utilize adventure therapy with current and former foster care youth and young adults. Dr. Norton has over 40 peer-reviewed journal articles, has edited three books, and has authored over ten book chapters. She has secured over $3,162,154 in internal and external research funding as PI and co-investigator, is a leading social work scholar who has presented her research nationally and internationally. Dr. Norton is active in study abroad and is also a Fulbright Scholar, having taught adventure therapy in the Department of Civic Education and Leadership at National Taiwan Normal University.
Selected Scholarly/Creative Work
Tucker, A. R., Norton, C. L., DeMille, S., Talbot, B., & Keefe, M. (2022). Chapter 25: Wilderness Programs. In Handbook of evidence-based day treatment programs for children and adolescents. New York, NY: Springer.

Bustillos, S., Norton, C. L., & Tamplin, E. (2022). A Conceptual Framework for Supporting Post-Secondary Success Among College Students with Experience in Foster Care. Child and Adolescent Social Work Journal. https://doi.org/https://doi.org/10.1007/s10560-022-00903-y

Slattery, M., Ramsay, S., Pryor, A., Gallagher, H., Norton, C. L., Nickel, L., … McAuliffe, D. (2022). Nature-based interventions in social work practice and education: Insights from six countries. International Social Work. https://doi.org/DOI: 10.177/0020872821123160

Norton, C. L., Mooney, H., Cavanaugh, D., Gass, M., & Spencer, L. (2022). Transport Task Force Report. Outdoor Behavioral Healthcare Center. Retrieved from https://www.obhcenter.org/

Norton, C. L. (2022). The Never-Ending Quest for Belonging. In Diversity, Equity, Inclusion, and Belonging Field Guide: Stories of Lived Experience. Association for Experiential Education.
Selected Awards
Award / Honor Recipient: Outdoor Behavioral Healthcare Center Invited Research Scientist.

2010 - Present

Award / Honor Recipient: Heart of Adventure Therapy Award, Association for Experiential Education Therapeutic Adventure Professional Group.

November 2022

Award / Honor Recipient: CAA 2021 College Achievement Award for Excellence in Teaching.

August 2021

Award / Honor Nominee: 2020 College of Applied Arts Dean's Nominee for the Presidential Award for Excellence in Scholarly/Creative Activities.

2020

Award / Honor Recipient: Sarah Smith Voice Award, Foster Angels.

2020
Selected Grants
Norton, Christine L. Cross-fertilising Bush Adventure Therapy and Contemporary Green Perspectives within Social Work Education, The International Association of Schools of Social Work (IASSW), Private / Foundation / Corporate, $4000. (Submitted: November 30, 2017, Funded: 2018). Grant.
Norton, Christine L (Co-Principal), Lopez, Minda M (Principal). How Stories Define Us: The Importance of Diverse Storytelling, Equity and Access, Texas State University, $1100. (Funded: November 2018). Grant.
Norton, Christine L. Trauma-Informed Adventure Therapy with Families Affected by Abuse and Neglect, Hogg Foundation's Mental Health Research Grants for Tenure-Track Assistant Professors, $19245. (Funded: 2013). Grant.
Norton, Christine L. Building bridges: Evaluation of a mentoring program for college students who are alumni of the foster care system, Research Enhancement Program Grant, $6334. (Funded: December 2009). Grant.
Norton, Christine L. New Heights: Adventure-based Group Work in Social Work Education, Association for Experiential Education van der Smissen Research, $250. (Funded: April 2009). Grant.
Selected Service Activities
Member
Fostering Academic Achievement Nationwide (FAAN)
2022-Present
Member
Retirement and Benefit Programs Committee
2021-Present
Member
Accelerating Veterans Recovery Outdoors (AVRO) Research Advisory Group in partnership with the Sierra Club Military Outdoors Coalition
2021-Present
Member
Tragedy Assistance Program for Survivors Advisory Board
2021-Present
Member
Child Welfare Roundtable
2021-Present