Faculty Profile for Vickie Squires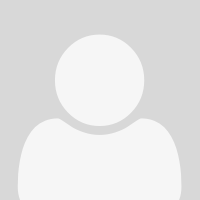 Vickie Squires
Lecturer — School of Family & Consumer Sciences
FCS FCS
phone: (512) 245-2401
Selected Scholarly/Creative Work
Thompson, R. H., & Squires, V. L. (2009). The handbook of child life: A guide for pediatric psychosocial care. Springfield, IL: Charles C. Thomas.

Squires, V. L. (1995). Child Focused Perioperative Education:  Helping Children Understand and Cope With Surgery. Seminars in Perioperative Nursing, 4(2), 80–87.

Squires, V. L. (1994). Preparing Your Child for a Hospital Stay. Baby Times Magazine.

Phippen, M., & Squires, V. L. (1992). Reading Different Learners with the Same Message:  The Outpatient Pre-Surgical Experience. Perioperative Nursing:  A Comprehensive Textbook. W.B.Saunders Company.
Selected Service Activities
Coordinator / Organizer
"Kids ¼ Mile Race and the Toddler Trot" Events, supporting the Santa Rosa Children's Hospital/Children's Miracle Network Telethons
1989-Present
Committee Advisor and Member
Strategic Planning and Test Item Selection of the First National Child Life Certification Test
1925-Present
Member
CHRISTUS Academy Class
2008
Member
Delta Society of San Antonio Animal Ambassador and Pet Partner Team
1999-2006
Project Manager on Loan
San Antonio Children's Museum
February 1997