Faculty Profile for Dr. Peiqin Zhang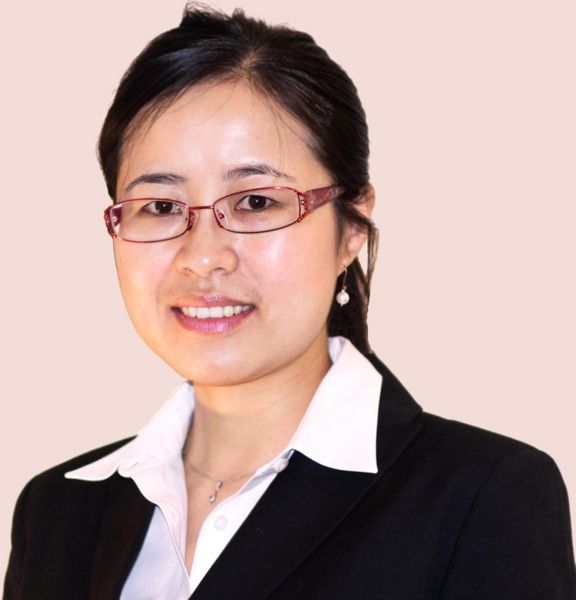 Dr. Peiqin Zhang
Associate Professor — CIS & Quantitative Methods
MCOY 446
phone: (512) 245-3688
Biography Section
Biography and Education
Peiqin Zhang is an Associate Professor of Computer Information Systems in the McCoy College of Business at Texas State University. She received her B.S. in Mathematics for Business and Ph.D. in Computing and Information Systems from University of North Carolina at Charlotte.
Teaching Interests
ERP, Enterprise IT and Business Intelligence, Data Management, Management Information Systems, IT Auditing and Controls, System Analysis and Design.
Research Interests
social and economics of electronic commerce, online communities, online user-generated content, IT Business Value, IT Governance, IT Auditing and Controls.
Selected Scholarly/Creative Work
Lee, H.-M., Zhang, P., & Mehta, M. R. (2022). Effects of Competitors' eWOM in the Mobile Game Market. Journal of Computer Information Systems, 62(1), 196–204. Retrieved from https://doi.org/10.1080/08874417.2020.1768176

Zhao, K., Zhang, P., & Lee, H.-M. (n.d.). Understanding the impacts of user- and marketer- generated content on free digital content consumption. Decision Support Systems.

Lee, H.-M., Long, J., Mehta, M. R., & Zhang, P. (2021). Health Information Exchange Adoption: Influences of Public Insurance Programs. International Journal of Information and Decision Sciences, 13, 219–234. https://doi.org/10.1504/IJIDS.2021.118051

Zhang, P., Ge, Y., & Lee, H.-M. (2020). E-WOM's Impact on App Development. Journal of Computer Information Systems, 60(5), 418–427. Retrieved from https://doi.org/10.1080/08874417.2018.1517283

Sun, Y., Zhang, P., Wierschem, D., & Mendez Mediavilla, F. A. (2020). CEO Turnover, Network Effects, and Firm Performance. International Journal of Organizational and Collective Intelligence, 10(2), 54–72. Retrieved from https://doi.org/10.4018/IJOCI.2020040104
Selected Awards
Award / Honor Recipient: College Achievement Award for Excellence in Scholarly/Creative Activities, McCoy College of Business Administration.

August 2018

Award / Honor Recipient: College Achievement Award for the Excellence in Teaching, McCoy College of Business Administration.

August 2017

Award / Honor Recipient: ICIS 2015 Junior Faculty Consortium, International Conference on Information Systems.

December 2015

Award / Honor Recipient: Student Travel Award, University of North Carolina at Charlotte.

November 2013

Award / Honor Recipient: AMCIS 2013 Doctoral Consortium, Americas Conference on Information Systems.

August 2013
Selected Service Activities
Committee member
Assurance of Learning Committee
December 3, 2021-Present
Course Coordinator
CIS3380
December 3, 2021-Present
Committee Member
MBA admissions Committee
September 1, 2019-Present
Faculty Advisor
ISACA Texas State Student Group
October 2018-Present
ACADEMIC ADVOCATE
Information Systems Audit and Control Association
February 2, 2016-Present